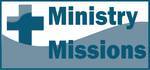 Acts 10: Good News to the Gentiles
by Bob Young
[permission is given to reprint with credit noted]
Reading: Acts 10
Text
So Peter opened his mouth and said: "Truly I understand that God shows no partiality, but in every nation anyone who fears him and does what is right is acceptable to him. As for the word that he sent to Israel, preaching good news of peace through Jesus Christ (he is Lord of all), you yourselves know what happened throughout all Judea, beginning from Galilee after the baptism that John proclaimed: how God anointed Jesus of Nazareth with the Holy Spirit and with power. He went about doing good and healing all who were oppressed by the devil, for God was with him....
While Peter was still saying these things, the Holy Spirit fell on all who heard the word. And the believers from among the circumcised who had come with Peter were amazed, because the gift of the Holy Spirit was poured out even on the Gentiles. For they were hearing them speaking in tongues and extolling God. Then Peter declared, "Can anyone withhold water for baptizing these people, who have received the Holy Spirit just as we have?" And he commanded them to be baptized in the name of Jesus Christ. Then they asked him to remain for some days. (Acts 10:34-38, 44-48, ESV)
Reflecting and Thinking
The next step in the spread of the gospel is difficult. We may miss the difficulty in our familiarity with the text. The gospel is for Gentiles. The gospel that will spread to the entire world will not be limited to Jews. The gospel is for all. How do you convince separatist Jews that the Gentiles can be included? Peter was perhaps convinced by the vision he received on the rooftop. Peter's sermon declares God's impartiality. Those who accompanied Peter to the house of Cornelius were convinced by a different kind of miracle-the obvious presence of the Holy Spirit on the Gentiles. This was a miraculous outpouring, not the norm. These still needed to be baptized. They still needed to be saved. We must not err by making a special occasion the pattern for all occasions. The context is the entire book of Acts.
Does the modern church ever limit the gospel by refusing to take it to those God would reach? Where does God want the gospel to go today? What places or people are within your reach, your sphere of influence, or your daily routines? Are you willing to be God's instrument to take the gospel to those places?
Prayer
Thank you, Heavenly Father, for your love and mercy extended to me and to the entire world through Jesus. Help me be like Jesus by doing good. Help me see those in my path today who need the gospel, and be present with me as share good news. In the name of Jesus, the One who is at the center of the good news, Amen.
---


http://www.bobyoungresources.com/devotionals/05-acts10_gospel-to-gentiles.htm Last updated June 13, 2011