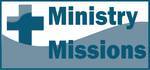 John 7: Faith Brings God's Presence and Power
by Bob Young
[permission is given to reprint with credit noted]
Today's Bible Reading: John 7
Selected Biblical Text
On the last and greatest day of the festival, Jesus stood and said in a loud voice, "Let anyone who is thirsty come to me and drink. Whoever believes in me, as Scripture has said, rivers of living water will flow from within them." By this he meant the Spirit, whom those who believed in him were later to receive. Up to that time the Spirit had not been given, since Jesus had not yet been glorified. (John 7:37-39 NIV)
Reflecting and Thinking
This chapter reveals one result of faith. Those who believe will receive God's presence through the Holy Spirit. It had not happened yet because Jesus had not yet been glorified. Later in John's gospel, Jesus will say that the Holy Spirit cannot come until he goes away.
Why do many Christians live powerless lives devoid of a sense of God's presence? Genuine faith brings into our lives a power that gushes forth as living streams of water. John says that such an experience is the fulfillment of Scripture, but we can identify no Old Testament passage that provides a clear reference. Perhaps the reference is to the water that flowed from under the temple (as in Ezekiel 40-48), foreshadowing God's presence within the Christian so that we are temples of the Holy Spirit. Regardless of the Old Testament prophetic foundations, Jesus promises something new as God's Spirit comes to dwell within his people so that his presence might flow into the world.
On a scale of 1 to 10, how aware are you of God's presence in your life? How aware are you of the presence of the Holy Spirit within you? God's presence within us is not just for us, it is for the world into which God's presence and Holy Spirit can flow through us. Let us pray today about how we can be instruments of God for his purpose.
Prayer
Dear God, we desperately need your presence and your power. We know that we cannot fulfill your purpose by our own human efforts. We are grateful for the confidence we find in the promise that you are continually walking alongside us. We pray for your presence to gush forth from us and not merely to drip slowly. We pray for more awareness of our temple status as a dwelling of your Spirit. May we bless others by being your presence in their lives. In Jesus' name, Amen.
---


http://www.bobyoungresources.com/devotionals/04-john7_faith-presence-power.htm Last updated January 2019