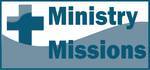 John 5: Developing a Faith that Brings Healing, Life, and Confidence
by Bob Young
[permission is given to reprint with credit noted]
Today's Bible Reading: John 5
Selected Biblical Text
Jesus gave them this answer: "Very truly I tell you, the Son can do nothing by himself; he can do only what he sees his Father doing, because whatever the Father does the Son also does. For the Father loves the Son and shows him all he does. Yes, and he will show him even greater works than these, so that you will be amazed. For just as the Father raises the dead and gives them life, even so the Son gives life to whom he is pleased to give it. Moreover, the Father judges no one, but has entrusted all judgment to the Son, that all may honor the Son just as they honor the Father. Whoever does not honor the Son does not honor the Father, who sent him. "Very truly I tell you, whoever hears my word and believes him who sent me has eternal life and will not be judged but has crossed over from death to life. (John 5:19-24 NIV)
Reflecting and Thinking
The uniqueness of the question must not escape us: "Do you want to be well?" Some people enjoy ill health. Some never find the healing, life, and confidence Jesus provides. John 5 can be thought of in three acts. First, Jesus heals the invalid by the pool. Second, Jesus declares that there is no life apart from him. Third, Jesus declares that multiple witnesses make his claims certain. It is one thing to have faith -- it is another to have faith that makes a difference in our lives, a faith that buoys our spirits, empowers our living, and instills confidence. Some versions of faith are not worth having -- all mental acceptance but no changed lives and no changed actions.
On a scale of 1 to 10, how would you rate your spiritual health right now? How would you rate your overall spiritual life? How would you rate your confidence? What testimony or witnesses are most powerful for you when you wonder about Jesus' identity?
Prayer
Heavenly Father, we want healing from our infirmities and weaknesses. We desire life that feels like life, confidence that overwhelms doubt. Thank you for giving us all of the things we need. Bring us closer to you today, through Jesus we offer this prayer, Amen.
---


http://www.bobyoungresources.com/devotionals/04-john5_faith-healing-life-confidence.htm Last updated January 2019