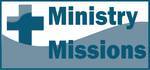 John 4: Developing Faith -- Seeing for Yourself
by Bob Young
[permission is given to reprint with credit noted]
Today's Bible Reading: John 4
Selected Biblical Text
So when the Samaritans came to him, they urged him to stay with them; and he stayed two days. And because of his words many more became believers. They said to the woman, "We no longer believe just because of what you said: Now we have heard for ourselves, and we know that this man really is the Savior of the world." (John 4:40-42 NIV)
Reflecting and Thinking
Understanding Jesus is no easy thing. Some Christians seem to think faith is easy. Faith is difficult. In today's chapter, the disciples misunderstand Jesus. The woman at the well fails to understand. The Samaritans find faith only after two days of careful listening. In the midst of a familiar story, do we miss the real point? The second narrative in the chapter finds a father and his house believing because he is convinced of Jesus' power. The Bible says that Jesus' promise and his son's healing occurred "at the exact time."
Have you really listened to Jesus? Have you heard him? Have you seen the foundations of faith for yourself, or are you trying to survive with an inherited, secondhand, proxy faith? Let us pray today that we will be aware and able to see when God shows up.
When have you seen the glory and certainty of God's presence in this world? What would it feel like if your faith was definitely yours and was based on the essence and certainly of hope and evidence and conviction of the invisible?
Prayer
Heavenly Father, open my eyes today -- to living water springing from within me, to confidence in Jesus, to seeing the harvest, to finding faith in life's 'coincidences.' In the name of Jesus who is the Christ, the one who explains everything, Amen.
---


http://www.bobyoungresources.com/devotionals/04john4_developing-faith.htm Last updated January 2019