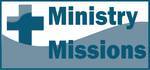 John 3: Plainly Seeing the Work of God
by Bob Young
[permission is given to reprint with credit noted]
Today's Bible Reading: John 3
Selected Biblical Text
This is the verdict: Light has come into the world, but men loved darkness instead of light because their deeds were evil. Everyone who does evil hates the light, and will not come into the light for fear that his deeds will be exposed. But whoever lives by the truth comes into the light, so that it may be seen plainly that what he has done has been done through God. (John 3:19-21 NIV)
Reflecting and Thinking
Listen for the key words and phrases in John 3: Jesus came from God, light, truth, testimony, faith, eternal life, testifying about what he has seen and heard. No human effort can stand in the face of God's presence, truth, and testimony. Accepting God's truth declares that God is truthful. Accepting God's truth means accepting God's Son as God's spokesperson and authority. No life is possible except through the Son. Rejecting the Son cuts one off from life. Eternal life is possible only through believing in Jesus.
Why are we afraid of light and truth? One reason is that it exposes us for what we are. Living in light and truth exposes us, but because of Jesus what is seen is not our feeble, frail and even sinful human actions. What is seen is that God is at work in our lives, renewing us through a new birth of water and Spirit, drawn to Jesus, saved through Jesus.
How would it make you feel if you were sure that people saw only God's work in you when they looked at you? What kind of renewal (rebirth) would be required to make that kind of change a reality -- to turn your life completely around? Would such a change be sufficient motivation for you to live in truth and light?
Prayer
Dear God, help me today to live by truth and to walk in light. Help me overcome the fear of being found out. Give me confidence of your forgiveness and motivation to right living. Help me be honest with myself rather than hiding and hoping that my weaknesses and sins can be hidden by staying close to the darkness. Bring me into the light where I can see myself, depend on you, be transparent with others, and find confidence and forgiveness. In Jesus' name, Amen.
---


http://www.bobyoungresources.com/devotionals/04-john3_plainly-seeing-god-at-work.htm Last updated January 2019