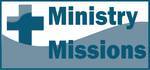 John 2: Revealing Glory, Building Faith
by Bob Young
[permission is given to reprint with credit noted]
Today's Bible Reading: John 2
Selected Biblical Text
This, the first of his miraculous signs, Jesus performed at Cana in Galilee. He thus revealed his glory and his disciples put their faith in him. (John 2:11 NIV)
Reflecting and Thinking
Human nature changes slowly -- if at all. We seek the spectacular as the foundation of faith, somehow thinking it better than the constant and the dependable. We can be duped by one unexplainable event and assume we have seen a pattern for all time. In John's gospel, miracles are "signs." Something is happening and it has a meaning. The action communicates a truth; something is revealed. Jesus' signs are always needs-meeting. They are marvelous, but the focus is not on the miraculous. It is possible to believe without seeing -- think about the story of Thomas in John 20. Jesus' first miracle at the wedding in Cana revealed his glory and his disciples believed.
Afterward, the Jews desired another sign from Jesus -- something that would demonstrate his authority and authorize his actions. Some saw his actions and believed; others saw the same actions and did not believe.
How did the events of this chapter (the wedding feast with the "water to wine" miracle and the clearing of the temple with Jesus' prophetic statement) reveal Jesus' glory? How did these events build faith in the disciples? Why does it take them so long to "get it"? When have you seen Jesus' glory? What would be required for us to "get it" -- to put our entire trust in Jesus?
Prayer
Dear God, help me today to see and recognize and honor Jesus' authority in this world and in my life. Help my faith to be less dependent on external circumstances and more focused on the reality of Jesus' identity and his presence in my life. As I read Scripture, bless me with a faith that develops even though I have not seen irrefutable physical evidence. Please wrap me in your presence and help me not to let go of You. In Jesus' name, Amen.
---


http://www.bobyoungresources.com/devotionals/04-john2_revealing-glory-building-faith.htm Last updated January 2019