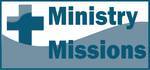 John 20: Faith When One Does Not See
by Bob Young
[permission is given to reprint with credit noted]
Today's Bible Reading: John 20
Selected Biblical Text
Now Thomas (also known as Didymus), one of the Twelve, was not with the disciples when Jesus came. So the other disciples told him, "We have seen the Lord!"
But he said to them, "Unless I see the nail marks in his hands and put my finger where the nails were, and put my hand into his side, I will not believe."
A week later his disciples were in the house again and Thomas was with them. Though the doors were locked, Jesus came and stood among them and said, "Peace be with you!" Then he said to Thomas, "Put your finger here; see my hands. Reach out your hand and put it into my side. Stop doubting and believe."
Thomas said to him, "My Lord and my God!"
Then Jesus told him, "Because you have seen me, you have believed; blessed are those who have not seen and yet have believed."
Jesus performed many other signs in the presence of his disciples, which are not recorded in this book. But these are written that you may believe[b] that Jesus is the Messiah, the Son of God, and that by believing you may have life in his name. (John 20:24-31 NIV)
Reflecting and Thinking
Has Thomas gotten a bad rap? What do you think? It is true that he was not present at that first Sunday night meeting. It is true that he wanted personal proof -- that he wanted to see for himself. But after all, isn't that what the other apostles had received? Hadn't they seen for themselves? Jesus himself talks about the difficulty of faith, and he blesses those who do not see and yet believe. In one sense, I would like to think he is talking about me. I have not personally seen. I depend on testimony and witnesses, historical accounts and things written. Perhaps I can be blessed for believing!
When have you believed something you have not seen? (For example, what major world city have you not visited, yet you believe such a city exists. You can develop a long list of things you believe even though you have not seen and do not have firsthand proof.) Is seeing always believing? What aspect of Jesus would you most like to see or experience firsthand?
Prayer
Heavenly Father, bless us in our faith journey as we contemplate the road we have traveled by hearing the story of Jesus afresh through the eyes and pen of John. Help us believe that Jesus is the Christ, the Son of God. Help us have life through that faith. In His name, Amen.
---


http://www.bobyoungresources.com/devotionals/04-john20_faith-not-seeing.htm Last updated January 2019