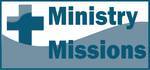 John 1: Introducing Jesus
by Bob Young
[permission is given to reprint with credit noted]
Today's Bible Reading: John 1
Selected Biblical Text
In the beginning was the Word, and the Word was with God, and the Word was God. He was with God in the beginning. Through him all things were made; without him nothing was made that has been made. In him was life, and that life was the light of men. (John 1:1-3 NIV)
Thinking and Reflecting
Word. God. Light. Life.
In these short verses John begins the process of piling on descriptions of Jesus, one after another, as he introduces Jesus and identifies him as the Cosmic Christ. Jesus comes to give order (the Greek word is "cosmos") to an unorderly world (also "cosmos"). The world does not realize that it exists in chaos (a Greek word that is basically the opposite of cosmos).
Jesus is the Cosmic Christ because He transcends normal boundaries. He is divine. He is creator. He enters creation as Word and flesh, dwelling among humanity. He reveals glory, grace, and truth.
Unique Son of God ("only being" is a more likely reading than "only begotten"). Lamb of God. Son of God. Jesus of Nazareth, son of Joseph. Rabbi. King of Israel. Son of Man.
Each of the gospels begins with what I like to call an "identity section." John 1 serves that purpose in the Gospel of John. How many different descriptions of Jesus can you find in John 1? in the entirety of John's gospel?
Prayer
Father God, make known to me afresh this day the presence and power that you give to those who believe, to those who are your children. Help me see your glory in your Presence, in your Creation, and in other people. Thank you for making your grace known, the grace of second chances, and third, and fourth chances, ever without limit so that we, living by faith, can never run out of your favor because of our foolishness. In Jesus' name and by his power I ask it. Amen.
---


http://www.bobyoungresources.com/devotionals/04-john1_introducing-jesus.htm Last updated January 2019