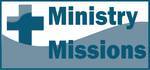 John 17: Jesus' Glory and Faithful Followers -- The Power of Unity
by Bob Young
[permission is given to reprint with credit noted]
Today's Bible Reading: John 17
Selected Biblical Text
My prayer is not for them alone. I pray also for those who will believe in me through their message, that all of them may be one, Father, just as you are in me and I am in you. May they also be in us so that the world may believe that you have sent me. I have given them the glory that you gave me, that they may be one as we are one -- I in them and you in me -- so that they may be brought to complete unity. Then the world will know that you sent me and have loved them even as you have loved me. (John 17:20-23 NIV)
Reflecting and Thinking
During his earthly ministry, Jesus prayed many times. He taught his disciples to pray. The longest recorded prayer of Jesus is in John 17. He prays for himself, he prays for his followers, he prays for believers, and he prays for the world. Jesus came into the world for the world. He came to save the world. He died for the world. He prays for the world, realizing that his influence in the world will be determined by how his followers act and how they reflect the divine oneness. Scary thought!
How could the modern church reach the unity Jesus prayed for? Jesus says that the world's belief or lack of belief is dependent on how well his disciples relate to one another in love and unity. Through our unity the world will recognize and know that God sent Jesus and that God loves the world. As you think this through, how would you describe it in your own words? How are such unity and such influence possible in the life of the church?
Prayer
Heavenly Father, help your people find the way to unity. Help us understand Jesus' prayer and make it a reality in our lives. Help us live powerful lives that declare God's existence, God's power, God's love, and the truth that God sent Jesus. In the name of your Son, Jesus, Amen.
---


http://www.bobyoungresources.com/devotionals/04-john17_power-of-unity.htm Last updated January 2019