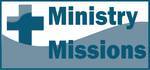 John 15: Faith Connections -- the Word or the World?
by Bob Young
[permission is given to reprint with credit noted]
Today's Bible Reading: John 15
Selected Biblical Text
You did not choose me, but I chose you and appointed you so that you might go and bear fruit -- fruit that will last -- and so that whatever you ask in my name the Father will give you. This is my command: Love each other. If the world hates you, keep in mind that it hated me first. If you belonged to the world, it would love you as its own. As it is, you do not belong to the world, but I have chosen you out of the world. That is why the world hates you. (John 15:16-19 NIV)
Reflecting and Thinking
When I think of John 15, I think first of Jesus' teaching about the vine and the branches. But there is another very important teaching in John 15. The "rest of the story" tells us why the world hates followers of Jesus. The common point between these two sections is found in the word "connections."
What are your connections? Who are your connections? What are the primary connections of your life? Is your primary connection to Jesus (the vine) or is your primary connection to the world? Is your connection to the Word or to the world? When you are more comfortable with the world than with Jesus, it is evident in your life. Because we live in the world, we are tempted everyday to buy into the world -- to become "of" the world and to become like the world. One connection bears eternal fruit -- the other bears fruit that will soon be gone.
When have you experienced the hatred, disdain, or rejection of the world? How does it feel to know that Jesus calls you his friend? Does it make you want an even closer friendship? What can you do today to be a fruitful branch, firmly connected to the vine?
Prayer
Father God, thank you for your care and your desire to comfort me as I live in this world. Keep me firmly connected to the vine. Help me avoid the temptation to be tightly connected to the world. In Jesus' name I pray for strength and power, protection and faithfulness, Amen.
---


http://www.bobyoungresources.com/devotionals/04-john15_faith-connections.htm Last updated January 2019