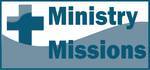 John 14: Faith Sustained -- Words of Comfort and the Promise of the Comforter
by Bob Young
[permission is given to reprint with credit noted]
Today's Bible Reading: John 14
Selected Biblical Text
"Do not let your hearts be troubled. You believe in God; believe also in me. My Father's house has many rooms; if that were not so, would I have told you that I am going there to prepare a place for you? And if I go and prepare a place for you, I will come back and take you to be with me that you also may be where I am. You know the way to the place where I am going." Thomas said to him, "Lord, we don't know where you are going, so how can we know the way?" Jesus answered, "I am the way and the truth and the life. No one comes to the Father except through me.
"If you love me, keep my commands. And I will ask the Father, and he will give you another advocate to help you and be with you forever -- the Spirit of truth. (John 14:1-6, 15-17 NIV)
Reflecting and Thinking
The Jews of the first century thought they knew God but they did not know him accurately. They had built protective fences around God. They could not see him clearly. In today's chapter, Jesus says that seeing him is like seeing God. If we can trust God, we can trust Jesus. If we can trust Jesus, we can trust God. They are one.
Trust is not easy. Going where we cannot see; going places we do not know; doing what we do not understand; living in hope when we cannot see. For many years in the early 20th century, mission work involved going to places that people did not know. Today, imitating Jesus by following his example and obeying his teachings to be baptized is a stumbling block for many. Make no mistake: faith goes into places that are unseen and unknown. Faith is hoping for what we cannot see, making visible the invisible.
Fortunately, when Jesus went away and was no longer present to speak words of comfort to his followers, he sent a Comforter to be his presence in our lives and in our world. The Comforter, the Holy Spirit, speaks the words of Jesus even as Jesus spoke the words of God. The Holy Spirit's words can be trusted because they received from Jesus and they are all truth. Why do some people continue to reject the clear teaching of inspired Scripture, the sword of the Spirit?

When have you struggled with something you thought God wanted you to do, but you preferred not to do? Have you ever been purposefully disobedient? What role does lack of faith or lack of trust play in such experiences? Where is God calling you to go? What is Jesus calling you to do so that you can be totally obedient?
Prayer
Heavenly Father, we are grateful for the unity shared by Father, Son and Spirit, a mystery that is beyond our comprehension. Thank you for the words of comfort in Scripture. Thank you for the constant presence of the Comforter in my life. Help me today to do what you want me to do, to put you and your will at the top of my list. Help me to be obedient to everything you say and desire. Help me to obey, even when I cannot see the reason, the sense, or the purpose. Teach me trust. In the name of Jesus, the Way, the Truth, and the Life, Amen.
---


http://www.bobyoungresources.com/devotionals/04-john14_comfort-and-comforter.htm Last updated January 2019