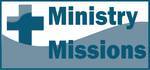 John 11: Jesus' Identity -- "I AM" the Resurrection and the Life
by Bob Young
[permission is given to reprint with credit noted]
Today's Bible Reading: John 11
Selected Biblical Text
"Lord," Martha said to Jesus, "if you had been here, my brother would not have died. But I know that even now God will give you whatever you ask."
Jesus said to her, "Your brother will rise again."
Martha answered, "I know he will rise again in the resurrection at the last day."
Jesus said to her, "I am the resurrection and the life. The one who believes in me will live, even though they die; and whoever lives by believing in me will never die. Do you believe this?"
"Yes, Lord," she replied, "I believe that you are the Messiah, the Son of God, who is to come into the world. (John 11:21-27 NIV)
Reflecting and Thinking
Much of John's gospel is devoted to making clear who Jesus is. Even casual readers have noticed the numerous "I am" statements. In these statements, Jesus identifies himself with God the Father. In today's selected reading, Martha is confident of Jesus' connection with God: "you could have averted this death, and God will respond even now if you ask." She confidently affirms that Jesus is the Messiah (Christ), the Son of God.
The larger context provides an enlightening contrast because the disciples, especially Thomas, are not so quick to believe. Jesus says that through Lazarus' death the disciples will have another opportunity to believe. (See verses 14-15.) When Jesus raises Lazarus from the dead, he demonstrates his power over death ("I am the resurrection") and his power over life ("I am the life"), thus pointing to the abundant life that fully conquers the fear of death.
When have you been overwhelmed by the power of death? When have you caught a glimpse of Jesus' power over life and death, either in your own experience or in that of others?
Prayer
Heavenly Father, we are grateful that Jesus conquered death. May we find assurance and calm in our faith in him -- power to live life fully on this earth, to be confident of resurrection from the grave, and to anticipate eternal life with you thereafter. Thank you for showing us these truths through your Son. Thank you for your sacrifice -- and for his sacrifice. Help us to enjoy the morning as though it were the first day of our lives, and to enjoy the evening as though it were our last. In Jesus' name we praise and honor and adore and say "thank you," Amen.
---


http://www.bobyoungresources.com/devotionals/resurrection-and-life.htm Last updated January 2019