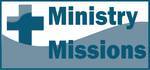 Luke 8: Jesus' identity -- Who is this?
by Bob Young
[permission is given to reprint with credit noted]
Today's Bible Reading: Luke 8
Selected Biblical Text
One day he got into a boat with his disciples, and he said to them, "Let us go across to the other side of the lake." So they set out, and as they sailed he fell asleep. And a windstorm came down on the lake, and they were filling with water and were in danger. And they went and woke him, saying, "Master, Master, we are perishing!" And he awoke and rebuked the wind and the raging waves, and they ceased, and there was calm. He said to them, "Where is your faith?" And they were afraid, and they marveled, saying to one another, "Who then is this, that he commands even winds and water, and they obey him?" (Luke 8:22-25 ESV)
Reflecting and Thinking
As Jesus nears the end of his ministry in Galilee (using Luke's timeline as he recounts the story), he travels from place to place, proclaiming the good news of the kingdom (see 4:18-19, he came to preach good news). As crowds assemble, Jesus teaches in parables. Luke places the parable section in a slightly different chronology than Matthew, but the explanation given in contrasting the Sermon on the Plain and the Sermon on the Mount (see Luke 6) again applies: certainly Jesus used the same teachings and stories more than once during his ministry. The parable narrative in Luke is immediately followed by stories that appear in Matthew's gospel right after the Sermon on the Mount. These chronological difficulties are interesting but are not overwhelming, remembering that the Gospel writers were redactors (editors of existing materials) as much as authors of original material (Luke 1:1-4).
Luke's gospel includes several sections of Jesus' teachings, but it seems that the focus is more on Jesus' personal interactions as he fulfills the Isaiah prophecy (4:18-19). In contrast to the disciples' question concerning Jesus' identity (see 8:25, "Who is this?"), the demon-possessed man, after his healing, wants to tell about Jesus and what Jesus has done for him. The hemorrhaging, unclean woman touches him and is rewarded with healing; the faith of the synagogue ruler is victorious as his daughter is restored to life and made whole.
Assume with me for a moment that one purpose of this chapter is to give us a series of identity narratives. Jesus is traveling about and some women who have been healed and cured are following him and financing him. Do they have faith? Do they understand who he is? Do they have any idea? After he teaches in parables, his identity in relation to his mother and brothers is brought up. What does Jesus' response mean? His disciples raise the question of his identity after he calms the storm. The demon-possessed man cannot withhold his joy. The synagogue ruler does not know where else to turn. Neither does the woman subject to bleeding. Two things go hand in hand: Jesus' identity and our faith. What do you think about Jesus? How is your understanding of Jesus reflected in your life as you live out that faith?
Prayer
Dear God and Father in heaven, we praise you for your majestic greatness and wisdom. We are overwhelmed by your wisdom in sending Jesus to show us your nature and your love. We wonder at our lack of faith. We want more faith. Help us have courage to tell others what Jesus has done for us. In the name of Jesus we pray, Amen.
---


http://www.bobyoungresources.com/devotionals/03-luke8_jesus-identity.htm Last updated January 2019