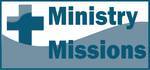 Luke 6: Controversy, Choices, and Contrasts
by Bob Young
[permission is given to reprint with credit noted]
Reading: Luke 6
Text
And all the crowd sought to touch him, for power came out from him and healed them all. And he lifted up his eyes on his disciples, and said: "Blessed are you who are poor, for yours is the kingdom of God. Blessed are you who are hungry now, for you shall be satisfied. Blessed are you who weep now, for you shall laugh. Blessed are you when people hate you and when they exclude you and revile you and spurn your name as evil, on account of the Son of Man! Rejoice in that day, and leap for joy, for behold, your reward is great in heaven; for so their fathers did to the prophets. But woe to you who are rich, for you have received your consolation. Woe to you who are full now, for you shall be hungry. Woe to you who laugh now, for you shall mourn and weep. Woe to you, when all people speak well of you, for so their fathers did to the false prophets." (Luke 6:19-26)
Reflecting and Thinking
Luke 6 has three major sections. Jesus' identity as the Lord of the Sabbath is central to a controversy with the Jews; Jesus chooses the Twelve; and Jesus preaches an extended sermon. Luke's Sermon on the Plain has many obvious parallels to Matthew's Sermon on the Mount (Matthew 5-7) and almost certainly refers to the same event. Jesus stood on a level place, perhaps a mountain plateau, which would satisfy any perceived discrepancy between the "plain" and the mountain. Of course, there also exists the possibility that Jesus gave similar sermons on different occasions, as still happens with preachers today. The crowds have been attracted by his power, and the sermon in Luke begins with contrasting blessings and woes. The woes are a point by point answer to the blessings.
What strikes you about the areas Jesus addresses in these short series of blessings and woes? If you had to paraphrase it in entirely different words, what parallel concepts would you use? What common themes can you identify? Or is this merely a miscellaneous series of topics? How would we apply this teaching of Jesus in our lives each day?
Prayer
Father God, we want to be your followers. We want to recognize you clearly, to walk closely, to understand your will and way, and to participate in your work. Give us wisdom. In the name of Jesus, Amen.
---


http://www.bobyoungresources.com/devotionals/03-luke6_blessings-woes.htm Last updated June 3, 2011