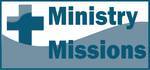 Luke 2: Where It's Happening--Below the Radar
by Bob Young
[permission is given to reprint with credit noted]
Today's Bible Reading: Luke 2
Selected Biblical Text
And in the same region there were shepherds out in the field, keeping watch over their flock by night. And an angel of the Lord appeared to them, and the glory of the Lord shone around them, and they were filled with fear. And the angel said to them, "Fear not, for behold, I bring you good news of great joy that will be for all the people. For unto you is born this day in the city of David a Savior, who is Christ the Lord. And this will be a sign for you: you will find a baby wrapped in swaddling clothes and lying in a manger." And suddenly there was with the angel a multitude of the heavenly host praising God and saying, "Glory to God in the highest, and on earth peace among those with whom he is pleased!" (Luke 2:8-14)
Reflecting and Thinking
Big stuff was happening among the movers and shakers. Caesar Augustus ordered a census. Quirinius was governing Syria. The common folks did what they were told to do. Everyone went to his own town to register for the census. Luke tells the story and reveals to us that God was at work fulfilling Old Testament prophecy.
Look at the some of the players in the storyline. Common people who apparently did not have family members to stay with and could not find a place at the inn. Shepherds, common laborers and among the lowest level of society, were among the first to receive the good news. Good news that God is working for his glory and on behalf of every person on earth. Mary, a young lady chosen by God, to participate in God's plan; she can only treasure and ponder such marvelous occurrences. The sacrifices associated with the new birth reflect the common status of the family. The story continues--meeting Simeon and Anna in the temple, returning to Nazareth, 12 years of growing, developing wisdom and God's grace, apparent in temple conversations which conclude this amazing chapter.
How can I grasp the amazing story that is unfolding? How can I understand how unique is God's way of initiating his purpose and plan? The readings easily become "old hat" as I read the story again and again. But the message is never to become old--it is always new because it shows me things I have not seen and it touches those who have not been touched before. Such was the story of Jesus in the first century--such can be the story of Jesus in our day. Why do I have so much trouble seeing it? Why is it so hard to believe that God wants to touch and include people who have never before been included?
Prayer
Dear God, thank you for including me in your plan even though I am undeserving. Thank you for not giving up on me, because I know as do you that not every day is such a great testimony to your presence and power in my life. Thank you for reaching out to me; help me to accept your desire to reach out to others through me, as I live out the reality of your work in my life. In Jesus' name I gratefully pray, Amen.
---


http://www.bobyoungresources.com/devotionals/03-luke2_below-the-radar.htm Last updated November 24, 2017