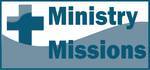 Luke 22: Into Their Hands
by Bob Young
[permission is given to reprint with credit noted]
Today's Bible Reading: Luke 22
Selected Biblical Text
While he was still speaking, there came a crowd, and the man called Judas, one of the twelve, was leading them. He drew near to Jesus to kiss him, Jesus said to him, "Judas, would you betray the Son of Man with a kiss?" And when those who were around him saw what would follow, they said, "Lord, shall we strike with the sword?" And one of them struck the servant of the high priest and cut off his right ear. But Jesus said, "No more of this!" And he touched his ear and healed him. Then Jesus said to the chief priests and officers of the temple and elders, who had come out against him, "Have you come out as against a robber, with swords and clubs? When I was with you day after day in the temple, you did not lay hands on me. But this is your hour, and the power of darkness." (Luke 22:47-53)
Reflecting and Thinking
As we approach the end of Luke's Gospel, the wheels of God's plan are turning more and more rapidly. In today's chapter, Judas agrees to betray Jesus, and at the Last Supper Jesus talks about many things--his love for his disciples, the future kingdom, betrayal, leadership, and denial. In Gethsemane Jesus draws strength from prayer. His arrest is described as "darkness reigning." Peter disowns him, the guards mock him, and Jesus is hustled off to appear before the Jewish council and then before Pilate and Herod. The enemies of Jesus conspire to seize him, and this chapter provides a vivid description of Jesus' delivery "into their hands."
How do you think you would have responded had you been present at the events described in this chapter? Can you read the story while maintaining the suspense? We have heard and known the story for so long. Because we know the outcome, it is hard to read it in fresh, new, and challenging ways. Try to read the selected text (or the chapter) through the eyes of someone who is hearing the story for the first time and does not know the ending.
Prayer
Dear God, thank you again for the sacrifice of Jesus. I am thinking today, not only about his sacrifice on the cross, but about the emotional turmoil he endured during the events of this chapter--knowing in advance about betrayal, denial, and the scattering of his followers. I think about his foreknowledge of his deliverance into the hands of his enemies. I am confident that I cannot fully grasp the depth of his pain and suffering. Even in my inability to understand, however, I am grateful for his love. My heart can only express gratitude, because I know that the penalty was really mine, in Jesus' name, Amen.
---


http://www.bobyoungresources.com/devotionals/03-luke22_into-their-hands.htm Last updated November 24, 2017