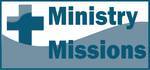 Luke 1: Getting Ready and Waiting for God's New Work
by Bob Young
[permission is given to reprint with credit noted]
Today's Bible Reading: Luke 1
Selected Biblical Text
Inasmuch as many have undertaken to compile a narrative of the things that have been accomplished among us, just as those who from the beginning were eyewitnesses and ministers of the word have delivered them to us, it seemed good to me also, having followed all things closely for some time past, to write an orderly account for you, most excellent Theophilus, that you may have certainty concerning the things you have been taught. (Luke 1:1-4)
He has shown strength with his arm; he has scattered the proud in the thoughts of their hearts; he has brought down the mighty from their thrones and exalted those of humble estate; he has filled the hungry with good things, and the rich he has sent away empty. He has helped his servant Israel, in remembrance of his mercy, as he spoke to our fathers, to Abraham and to his offspring forever." (Luke 1:51-55)
Thinking and Reflecting
Luke is for many a favorite gospel. It is also a gospel less read. Matthew is first (for those who resolve each year to read through the New Testament), Mark is short (for those in a hurry), and John is unique. What is the Gospel of Luke about? Where should we begin to read and understand the "gospel to the Gentiles"?
God is preparing for a new work--something never before seen. Reading between the lines of the introduction to the book, Luke is saying that while the things that have occurred may seem random, unexplainable, and unorganized, there is a design and purpose that can be discerned when the events are set forth in an orderly way.
The uniqueness of the birth of John the Baptist provides a beginning point for this new work of God. The announcement of the birth of Jesus confirms it. The song of Mary foreshadows the truth that God is getting ready to change the world--to turn it upside down so that the proud are brought low, the mighty are brought down, the lowly are exalted, the hungry are filled, and the rich are emptied. The text of Luke 1:51-55, one of the first of many "reversal" texts in Luke, introduces us to the flavor of this gospel. God's plan will not be unfolded immediately, but the beginning has come. Patience! "And John the Baptist grew and became strong in spirit, waiting until his public appearance in Israel."
In our instantaneous world, we are not very good at waiting. We seldom give God time to work. We often desire instant results. Patience! God is working his work. He is using those who are genuinely his people; he is reaching out to include those who are beyond our reach if we limit ourselves to human resources and human means. The story told in Luke's gospel is a story of power and intrigue, a story with plots and subplots. For the next month, insofar as possible, let us read the story anew as though we have never heard it before. Let us see new things and ponder them. What is God doing in our world? What does God want to do in your life? Luke's gospel will bring the answer. Let us listen carefully.
Prayer
Dear Heavenly Father, help me slow down in the coming days, to hear afresh the story of Jesus. Bless my efforts to hear, to marvel, to learn, and to grow. Help me as I grasp what you are already doing, hear your call for me to join you in your work, and find my unique place. Help me that I may be a help to others. In Jesus' name and by his power I pray, Amen.
---


http://www.bobyoungresources.com/devotionals/03-luke1_new-work.htm Last updated November 24, 2017