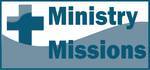 Luke 18: Humility
by Bob Young
[permission is given to reprint with credit noted]
Today's Bible Reading: Luke 18
Selected Biblical Text
And taking the twelve, he said to them, "See, we are going up to Jerusalem, and everything that is written about the Son of Man by the prophets will be accomplished. For he will be delivered over to the Gentiles and will be mocked and shamefully treated and spit upon. And after flogging him, they will kill him, and on the third day he will rise." But they understood none of these things. This saying was hidden from them, and they did not grasp what was said. (Luke 18:31-34 ESV)
Reflecting and Thinking
Humility. Easy to say, hard to achieve. A man said he planned to write a book, Humility and How I Achieved It. His effort is dead in the water, even before he begins. Humility puts self out of the way. Humility does not care for reputation, what others think, or self-interests. The persistent widow keeps asking -- regardless of what the judge thinks. Two men in prayer represent two opposite extremes -- humility and pride. Become as little children: the admonition connects humility and entering the kingdom. The rich ruler had multiple problems -- a big one was lack of humility. "Look at me; I have done it all, I kept all of the commands, and I did it better than most." A blind beggar can cry out and call attention to his plight only when he overcomes embarrassment and pride.
Our selected biblical today is Jesus' third and final passion prediction before the cross. Read between the lines. Jesus is the ultimate example of humility -- he will go to the cross, he will be mocked, insulted, made fun of, passed from one to another like mere chattel. He will not stand up for his own self-interests; he will not pay back in kind; he will in humbling himself pay the price for our sins and transgressions.
Why is humility so hard? What do you respond to the suggestion that one opposite of gratitude is pride? How could we develop a greater humility in our own lives? To what extent is our problem with humility based in the cultural values around us -- independence, self-reliance, and personal rights?
Prayer
Dearest heavenly Father, help me learn humility. Help me see myself correctly; help me not to think of myself more highly than I should. Help me also to see others as persons made in your image and likeness, with potential and value in your eyes. Thank you for Jesus and his sacrifice. Thank you that he was willing to go humbly to the cross for me, emptying himself to become a servant. Make me a servant. In the name of Jesus I pray, Amen.
---


http://www.bobyoungresources.com/devotionals/03-luke18_humility.htm Last updated January 2019