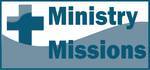 Luke 17: The Coming of the Kingdom
by Bob Young
[permission is given to reprint with credit noted]
Reading: Luke 17
Text
Being asked by the Pharisees when the kingdom of God would come, he answered them, "The kingdom of God is not coming with signs to be observed, nor will they say, 'Look, here it is!' or 'There!' for behold the kingdom of God is in the midst of you." (Luke 17:20-21)
Reflecting and Thinking
The kingdom! Today's text is a very small section of a much larger chapter. Other themes in this chapter are equally worthy of note-sin, repentance, faith, duty, gratitude. What is Jesus saying in this text? Several possibilities come to mind. He is saying that it is easy to miss the kingdom. Some look for the kingdom in the wrong places. It is also easy to misidentify the kingdom. Some think they have found it when they have not. They point here or there, thinking the kingdom is within their grasp, but they are wrong and are missing the kingdom. Some will try to study their way to the kingdom by observing the signs and times, but the kingdom is not advanced or brought to fruition by such careful observations. Some will become overly enamored by timing questions, always wanting to know the "when" and missing the "what" and the "why." The presence of the kingdom is subtle, because it is not an external reality to be identified. The kingdom is not physical and external. It is rather spiritual and internal. The kingdom is not a visible entity or reality. Jesus claims that the kingdom is already among them (through his presence among them) and that they have missed it and failed to see it.
When have you missed the kingdom, that is, when has the kingdom been present but you failed to see it at first? How do you measure the presence of the kingdom? Are the measurements you use external and visible or internal and invisible? How does your answer measure up in view of the teaching of Jesus in this passage?
Prayer
Dear God, we so desperately want to see and experience kingdom realities that we also at times are tempted to buy into external measurements and evidences. Help us focus on genuine kingdom realities and kingdom values. Help us understand what it means to advance the things of the kingdom, beginning with our firm allegiance to the King and his will. Help us avoid the distractions and misunderstandings. We pray in the name of King Jesus, Amen.
---


http://www.bobyoungresources.com/devotionals/03-luke17_kingdom-among-you.htm Last updated June 4, 2011