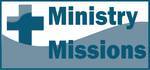 Luke 16: "Stuff" Gets in the Way
by Bob Young
[permission is given to reprint with credit noted]
Today's Bible Reading: Luke 16
Selected Biblical Text
"One who is faithful in a very little is also faithful in much, and one who is dishonest in a very little is also dishonest in much. If then you have not been faithful in the unrighteous wealth, who will entrust to you the true riches? And if you have not been faithful in that which is another's, who will give you that which is your own? No servant can serve two masters, for either he will hate the one and love the other, or he will be devoted to the one and despise the other. You cannot serve God and money." The Pharisees, who were lovers of money, heard all these things, and they ridiculed him. And he said to them, "You are those who justify yourselves before men, but God knows your hearts. For what is exalted among men is an abomination in the sight of God. (Luke 16:10-15)
Reflecting and Thinking
A theme frequently mentioned in studies of Luke's writings is his interest in the poor and the rich. Luke has a lot to say about wealth and poverty. The theme is reflected in numerous passages--many of thos mentions are found in the "reversal texts" of Luke. Consider the "debt parables," the parable of the Good Samaritan, the parable of the Rich Fool, and the tax collector narratives [Zacchaeus is only one of several] as examples.
Today's chapter and reading reflect Luke's focus on wealth. In the parable of the shrewd manager Jesus does not exalt the misuse of the boss's funds. Jesus' conclusion focuses on the principles of trust and honesty. (Carefully distinguish the parable from Jesus' conclusions or teachings.) The things people of the world value are of no value at all before God--in fact, Jesus says they are detestable or abominable.
The story of the rich man and Lazarus is also a story about wealth and poverty. Money reveals our life--our emphases, priorities, and major focus. Money reveals our heart. We can fool ourselves, justify our actions, and deceive ourselves, but God is not deceived.
What has been your previous understanding of the parable of the shrewd manager? What is an appropriate use of worldly wealth? What does it mean to be shrewd in financial dealings? When is shrewdness acceptable and when is it not acceptable? Considering the context, who was the shrewd manager serving? Was he serving God or money? What other 'money' texts are you aware of in Luke's Gospel?
Prayer
Our heavenly Father God, thank you for the many blessings you have given us. Thank you for the physical blessings we have; thank you for the spiritual blessings we have. We are grateful for those blessings we see, and for those we do not see. Help us to use every blessing we receive to your honor and glory. Help us not to set up false gods from the resources you have given. Give us wisdom. Help us keep our hearts focused on serving only you. In the name of Jesus we pray, Amen.
---


http://www.bobyoungresources.com/devotionals/03-luke16_money.htm Last updated November 24, 2017