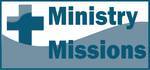 Luke 15: Lost and Found
by Bob Young
[permission is given to reprint with credit noted]
Today's Bible Reading: Luke 15
Selected Biblical Text
Now the tax collectors and sinners were all drawing near to hear him. And the Pharisees and the scribes grumbled, saying, "This man receives sinners and eats with them." So he told them this parable: "What man of you, having a hundred sheep, if he has lost one of them, does not leave the ninety-nine in the open country, and go after the one that is lost, until he finds it? And when he has found it, he lays it on his shoulders, rejoicing. And when he comes home, he calls together his friends and his neighbors, saying to them, 'Rejoice with me, for I have found my sheep that was lost.' Just so, I tell you, there will be more joy in heaven over one sinner who repents than over ninety-nine righteous persons who need no repentance. "Or what woman, having ten silver coins, if she loses one coin, does not light a lamp and sweep the house and seek diligently until she finds it? And when she has found it, she calls together her friends and neighbors, saying, 'Rejoice with me, for I have found the coin that I had lost.' Just so, I tell you, there is joy before the angels of God over one sinner who repents."
It was fitting to celebrate and be glad, for this your brother was dead, and is alive; he was lost, and is found.'" (Luke 15:1-10, 32 ESV)
Reflecting and Thinking
Well-known stories must be studied more closely. Volumes have been written about the prodigal son. The parable was spoken to the Pharisees and teachers of the law. Did they get the point? Do we get the point? Lostness is reversible. Lostness is not a perpetual state. Lost things can be found -- sheep and coins. In this parable, the restoration of a lost person requires the involvement of the person -- awareness, repentance, decision, and action. Some who should rejoice when sinners are restored do not rejoice. Even family members can be cold and hard, demanding, and unforgiving. God and the angels in heaven rejoice when lostness becomes foundness.
What does this parable say to God's people today? Where should the church see itself in the parable? Do we miss the point? Are we the Pharisees? Are we the elder brother? Are we the wayward son? Would we go out of our way to help others find their way home?
Prayer
Heavenly Father, help us develop your heart within us, caring for those you care for, rejoicing when you rejoice, seeking to find those who are lost. Help us imitate Jesus more completely, seeking and saving the lost. Soften our hearts until we develop caring compassion. Open our eyes to the opportunities. Bring us closer to you today, through Jesus we offer our prayer, Amen.
---


http://www.bobyoungresources.com/devotionals/03-luke15_lost-found.htm Last updated January 2019