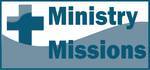 Luke 14: Who Can Be a Disciple? Who Will Be a Disciple?
by Bob Young
[permission is given to reprint with credit noted]
Today's Bible Reading: Luke 14
Selected Biblical Text
Now great crowds accompanied him, and he turned and said to them, "If anyone comes to me and does not hate his own father and mother and wife and children and brothers and sisters, yes, and even his own life, he cannot be my disciple. Whoever does not bear his own cross and come after me cannot be my disciple.
"So therefore, any one of you who does not renounce all that he has cannot be my disciple. Salt is good, but if salt has lost its taste, how shall its saltiness be restored? It is of no use either for the soil or for the manure pile. It is thrown away. He who has ears to hear, let him hear." (Luke 14:25-27, 33-35 ESV)
Reflecting and Thinking
We have noted that Luke 10-18 includes many stories and teachings that are unique to Luke's Gospel. An interesting way to analyze the stories is to note who is present and to whom Jesus is speaking. Following is a simple analysis of these chapters. The groups he addresses most often are his disciples, the crowd, and the Pharisees. The text usually notes that Jesus' teachings are directed at one or more of these groups. The following list of hearers makes this easier to see.

11:1, disciples; 11:14, crowd; 11:29, crowd; 11:37, Pharisees

12:1, disciples; 12:13, crowd; 12:22, disciples; 12:54, crowd

13:1, crowd/people; 13:31, Pharisees

14:1, Pharisee/banquet guests; 14:25, crowd

15:1, Pharisees; 16:1, disciples; 16:14, Pharisees; 17:1, disciples

The teachings of Luke 14 should be read with the original audience in view. The "cost of discipleship" teachings are spoken to the crowds. In a day when many were willing to be "group followers," Jesus describes what it means to be a committed individual disciple. There is no value in piling up huge amounts of tasteless salt. One cannot find a good use for it, and it must ultimately be discarded. Do you get the point? ("He who has ears to hear, let him hear.")

On a scale of 1-10, how well do you think Christians today are able to hear and apply these teachings? What challenges do we face in today's world in accurately hearing these words? What do you think of the idea that some churches may be piling up lots of useless "unsalty salt?" What personal challenge do you feel in the statement that saltiness cannot be restored? How could this chapter help the church reconsider its priorities?

Prayer
Heavenly Father, on some days, we fear that our version of discipleship is too insipid to make much difference in our world. Help us to hear afresh today the words of Jesus, and to renew our commitment to apply these words in our lives. Increase our love for your word and our desire to do your will. Forgive us when we are less than committed, and help us so that we never lose our saltiness. In the name of Jesus who is the Christ, Amen.
---


http://www.bobyoungresources.com/devotionals/03-luke14_who-be-disciple.htm Last updated January 2019