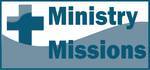 Luke 10: Names Written in Heaven
by Bob Young
[permission is given to reprint with credit noted]
Today's Bible Reading: Luke 10
Selected Biblical Text
The seventy-two returned with joy, saying, "Lord, even the demons are subject to us in your name!" And he said to them, "I saw Satan fall like lightning from heaven. Behold, I have given you authority to tread on serpents and scorpions, and over all the power of the enemy, and nothing shall hurt you. Nevertheless, do not rejoice in this, that the spirits are subject to you, but rejoice that your names are written in heaven."
In that same hour he rejoiced in the Holy Spirit and said, "I thank you, Father, Lord of heaven and earth, that you have hidden these things from the wise and understanding and revealed them to little children; yes, Father, for such was your gracious will. All things have been handed over to me by my Father, and no one knows who the Son is except the Father, or who the Father is except the Son and anyone to whom the Son chooses to reveal him."
Then turning to the disciples he said privately, "Blessed are the eyes that see what you see! For I tell you that many prophets and kings desired to see what you see, and did not see it, and to hear what you hear, and did not hear it." (Luke 10:17-24 ESV)
Reflecting and Thinking
We previously observed that Luke locates Jesus' early ministry in Galilee (Luke 4-9). We know from the other Gospels that Jesus went to Caesarea Philippi prior to Peter's confession and the Transfiguration (Luke 9). Near the end of Luke 9, Jesus sets out for Jerusalem. The journey theme in Luke may be as much spiritual as physical. Nonetheless, by the end of Luke 10, Jesus has arrived in Bethany, about two miles from Jerusalem, perhaps only for a brief visit. The recurring theme of Jesus' journey to Jerusalem will surface throughout Luke until Jesus arrives at Jerusalem for his crucifixion.
While the parable of the Good Samaritan is probably the most well-known section of Luke 10, I want to turn our attention to a theme that also deserves a high priority in our understanding of today's reading. The Samaritans (9:51-56) are not the only ones opposing Jesus. Jesus, in the narrative describing the sending out the 72 (or 70, depending on the textual variant used), notes that the demons also oppose him but that they are being overcome by the ministry of his followers! The events for which the prophets and kings have been waiting are at hand and are being fulfilled. Jesus is the fulfillment of the Old Testament prophecies, and the plan and purpose of God are slowly but surely advancing.
Notice how easy it is to get caught up in the enthusiasm and excitement of the present moment and lose sight of the things that really matter -- the things that have long-term value. We are no different today than were the 72. They were thrilled to see firsthand the power they had been given. Even the demons were submitting to them. To see and experience such things was certainly reason for rejoicing, but the greater benefit was eternal -- their names were written in heaven. How easily we overlook the blessing of seeing and knowing with certainty! Many through the years have longed to see but could not.
Prayer
Thank you, Father, for blessing us in ways that those people of faith who lived long ago were not able to be blessed. Thank you for giving us your power and showing us how everything will come out. May we live and walk in faith. In Jesus' name, Amen.
---


http://www.bobyoungresources.com/devotionals/03-luke10_names-written-in-heaven.htm Last updated January 2019