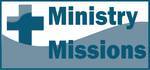 Mark 8: The Son of Man Will Die -- Confessing Jesus or Confronting Jesus?
by Bob Young
[permission is given to reprint with credit noted]
Today's Bible Reading: Mark 8
Selected Biblical Text
27 Jesus and his disciples went on to the villages around Caesarea Philippi. On the way he asked them, "Who do people say I am?"
28 They replied, "Some say John the Baptist; others say Elijah; and still others, one of the prophets."
29 "But what about you?" he asked. "Who do you say I am?"
Peter answered, "You are the Christ."
30 Jesus warned them not to tell anyone about him.
31 He then began to teach them that the Son of Man must suffer many things and be rejected by the elders, the chief priests and the teachers of the law, and that he must be killed and after three days rise again. 32 He spoke plainly about this, and Peter took him aside and began to rebuke him.
33 But when Jesus turned and looked at his disciples, he rebuked Peter. "Get behind me, Satan!" he said. "You do not have in mind the things of God, but the things of men." (Mark 8:27-33 NIV)
Reflecting and Thinking
One could describe this chapter as the beginning of the end. In Mark 8 we encounter the first of three "passion predictions" -- predictions of Jesus' suffering. Jesus predicts his death. In the Gospel of Mark these appear in the text in rapid succession (8:31, 9:31, and 10:32).
After Jesus feeds the 4000 and explains the significance of recent events to his disciples, and after the healing of a blind man, Peter boldly confesses Jesus as the Christ. When Jesus warns the disciples to be silent and tells them that he will be killed in Jerusalem, Peter boldly challenges Jesus. The NIV text says that Peter rebuked Jesus.
Poor Peter! He could not see the things of God because his vision was overwhelmed and distracted by the things of men. That seemingly small distraction put him on the opposite side, opposing Jesus! What should we learn?
How often do we consider the things of men more important than the things of God? What are some ways Christians today challenge and confront Christ, for example, when do we think there are other ways or better ways to do his will? In your daily life, how often do you confess Christ? What is the significance of Peter's confession that Jesus is the Christ?
Prayer
Dear God, give us understanding and boldness to follow Jesus wherever he leads us. Give us boldness to confess him daily. Help us focus on heavenly things more than on earthly things. Focus our attention on the things of God more than the things of men. Give us boldness in our dealings with the world. Give us humility in our acceptance of your will and way in our lives as we take up our cross to follow. We pray in Jesus' name, Amen.
---


http://www.bobyoungresources.com/devotionals/02-mark8_things-of-god.htm Last updated January 2019