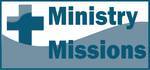 Mark 1: The Beginning of the Gospel
by Bob Young
[permission is given to reprint with credit noted]
Today's Bible Reading: Mark 1
Selected Biblical Text
1 The beginning of the good news about Jesus the Messiah, the Son of God.
14 After John was put in prison, Jesus went into Galilee, proclaiming the good news of God. 15 ?"The time has come,"?he said. "The kingdom of God has come near. Repent and believe the good news!" (Mark 1:1, 14-15 NIV)
Thinking and Reflecting
Mark leaves no doubt as he begins his book: "The beginning of the gospel about Jesus Christ the Son of God." The book of Mark begins as do the other Synoptic Gospels (Matthew and Luke) with a series of "identity stories" -- quotations from the Old Testament, prophecies fulfilled, Jesus' baptism, Jesus' temptation. Matthew and Luke include genealogies and birth narratives as part of these identity stories, but Mark 1 moves directly into a series of "amazement stories" -- an evil spirit driven out, healings, demons silenced, a leper healed, and synagogue preaching. In the early chapters of Mark, the biblical text notes again and again the amazement of the people.
In the midst of this rapid-fire beginning, it is quite easy to overlook the affirmation: "The kingdom of God is near. Repent and believe the good news!" Life-changing, designed to catch our attention, challenging! Should we also notice that the order sounds a bit unusual to our ears: repent and believe?
Why does repentance precede belief in this passage? Can a person have faith without changing their thinking about how the coming of Christ brings the kingdom near? Does this admonition of Jesus still apply today, or would he now say, "Believe and repent"? How do the stories in the rest of the chapter illustrate the sequence of "repent and believe"?
Prayer
Father God, we want to become people of great faith, believing the good news to such an extent that our lives are forever changed. Help us see Jesus afresh in today's reading and in the study of Mark's gospel, in Jesus' name I ask it. Amen.
---


http://www.bobyoungresources.com/devotionals/02-mark1_beginning-of-gospel.htm Last updated January 2019