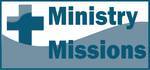 Mark 14: Wherever the Gospel is Preached in the World
by Bob Young
[permission is given to reprint with credit noted]
Today's Bible Reading: Mark 14
Selected Biblical Text
1 Now the Passover and the Festival of Unleavened Bread were only two days away, and the chief priests and the teachers of the law were scheming to arrest Jesus secretly and kill him. 2 "But not during the festival," they said, "or the people may riot." 3 While he was in Bethany, reclining at the table in the home of Simon the Leper, a woman came with an alabaster jar of very expensive perfume, made of pure nard. She broke the jar and poured the perfume on his head.
4 Some of those present were saying indignantly to one another, "Why this waste of perfume? 5 It could have been sold for more than a year's wages and the money given to the poor." And they rebuked her harshly.
6 "Leave her alone," said Jesus. "Why are you bothering her? She has done a beautiful thing to me. 7 The poor you will always have with you, and you can help them any time you want. But you will not always have me. 8 She did what she could. She poured perfume on my body beforehand to prepare for my burial. 9 Truly I tell you, wherever the gospel is preached throughout the world, what she has done will also be told, in memory of her."
10 Then Judas Iscariot, one of the Twelve, went to the chief priests to betray Jesus to them. 11 They were delighted to hear this and promised to give him money. So he watched for an opportunity to hand him over. (Mark 14:1-11 NIV)
Reflecting and Thinking
After reading for three chapters of the suspense and building conflict with the Jewish leaders, we learn that it was one of Jesus' own who handed him over to the Jewish religious leaders. The suspense is all but over. Jesus has been predicting the events which will now come to pass within the week. His anointing serves as validation. The events are not unfamiliar to most Bible students -- the Lord's Supper with the institution of the new covenant meal, Gethsemane, the first of several trials, Peter's denial as predicted.
Hope shines bright as we read the text -- the gospel will be preached throughout the world. The word "wherever" refuses to place a limit -- everywhere. The events planned by God from eternity are certain; the outcome is never in doubt even though the Jewish leaders will think it was their idea.
The new covenant established with Jesus' blood is superior to the old, and we now share his presence and communion in the kingdom of God. May we see the message of hope in a dark section of Scripture!
What would you have thought about the expense of the anointing oil had you been there? This chapter suggests several different ways to respond to the message of Jesus. Which person in the chapter do you identify with most closely -- the woman who anoints Jesus, those who complain about the expense, Judas, the Jewish leaders, the disciples who cannot watch and pray, or Peter?
Prayer
Dear God, you know our daily struggles as we seek to follow you. You know our weaknesses and failures, and in that we are humbled and ashamed. You know our struggles and needs, and in that we find encouragement. Help us develop hearts of love and adoration so that we honor and praise Jesus continually, as did the woman in today's selected text. We pray in Jesus' name, Amen.
---


http://www.bobyoungresources.com/devotionals/02-mark14_wherever-the-gospel-is-preached.htm Last updated January 2019