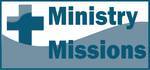 Mark 13: Keep Watch!
by Bob Young
[permission is given to reprint with credit noted]
Today's Bible Reading: Mark 13
Selected Biblical Text
31 Heaven and earth will pass away, but my words will never pass away.
32 "But about that day or hour no one knows, not even the angels in heaven, nor the Son, but only the Father. 33 Be on guard! Be alert! You do not know when that time will come. 34 It's like a man going away: He leaves his house and puts his servants in charge, each with their assigned task, and tells the one at the door to keep watch.
35 "Therefore keep watch because you do not know when the owner of the house will come back --whether in the evening, or at midnight, or when the rooster crows, or at dawn. 36 If he comes suddenly, do not let him find you sleeping. 37 What I say to you, I say to everyone: 'Watch!'" (Mark 13:31-37 NIV)
Reflecting and Thinking
Jesus' teachings in this chapter (sometimes referred to as the Olivet discourse, see Matthew 24, Mark 13, Luke 21) are admittedly difficult to understand. The application of specific verses has been variously understood. Some verses seem to have such an obvious application to events we know today that we readily overlook how directly they applied to past events. Some verses seem to have such a clear application to the future that it is hard for us to apply them to past events. Add the fact that many of us have limited understandings of the historical context in which Jesus spoke these words.
There is a general agreement that Jesus is talking about two things: the destruction of Jerusalem and the events at the end of the world. What becomes difficult is understanding how Jesus addresses these two topics. Does he address one and then the other sequentially? Does his response intertwine the two themes? Do some verses have dual application?
Jesus' teaching in today's textual selection is a clear reference to the end of time. The owner is coming back. The time of that coming is unknown. Therefore, be on guard. Keep watch. Be diligent in the tasks you have been assigned.
Thinking of today's textual selection, do you think this teaching of Jesus was intended as a warning or as an encouragement to the disciples? How would you respond to the idea that Jesus raised more questions than he answered? How should Christians today respond to this teaching of Jesus? What does it mean for us to be constantly alert and on guard?
Prayer
Dear God, we marvel at the deep things which only you possess and know. We want to understand when we do not. When we remember that your wisdom is beyond our understanding, we grasp a little bit of the reason for the ambiguities. This day, help us cultivate an attitude of watchfulness, in the name of Jesus, Amen.
---


http://www.bobyoungresources.com/devotionals/02-mark13_keep-watch.htm Last updated January 2019