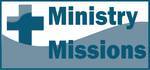 Matthew 7: Sermon on the Mount -- Making Right Choices
by Bob Young
[permission is given to reprint with credit noted]
Today's Bible Reading: Matthew 7
Selected Biblical Text
21 "Not everyone who says to me, 'Lord, Lord,' will enter the kingdom of heaven, but only the one who does the will of my Father who is in heaven. 22 Many will say to me on that day, 'Lord, Lord, did we not prophesy in your name and in your name drive out demons and in your name perform many miracles?' 23 Then I will tell them plainly, 'I never knew you. Away from me, you evildoers!'
24 Therefore everyone who hears these words of mine and puts them into practice is like a wise man who built his house on the rock. 25 The rain came down, the streams rose, and the winds blew and beat against that house; yet it did not fall, because it had its foundation on the rock. 26 But everyone who hears these words of mine and does not put them into practice is like a foolish man who built his house on sand. 27 The rain came down, the streams rose, and the winds blew and beat against that house, and it fell with a great crash.
28 When Jesus had finished saying these things, the crowds were amazed at his teaching, 29 because he taught as one who had authority, and not as their teachers of the law. (Matthew 7:21-29 NIV)
Reflecting and Thinking
It is not easy to make decisions. Some people muddle through life because they cannot make timely decisions. Many fail because of poor decisions. Today's reading is filled with a long list of options: narrow gate or wide gate, narrow road or broad road, life or destruction, truth or falsehood, grapes or thorns, figs or thistles, good fruit or bad fruit, good trees or bad trees, obedience or disobedience, God's will or my will, rock or sand, wisdom or foolishness, hearing and doing or merely hearing. These are not a dozen decisions -- in reality they are descriptions of only one decision. A well-known preacher observed that on Sunday mornings faithful Christians do not have to decide again and again each week whether to go to church. He explained by noting that faithful church attendance is the result of a single decision that one makes when one gives one's life to Christ. So it is! The one choice to seek the king in his kingdom and his righteousness takes care of a lot of little choices.
Why are we sometimes tempted to break life down into a series of small decisions? How can it be that some would appear to be doing good things in Jesus' name and yet be lost? (Think about the principles set forth in the Sermon on the Mount.) Are you committed to doing the will of God in every aspect of your life? Is today the day to "remake" your decision for faithful discipleship?
Prayer
Dear God, we believe that following Jesus surely cannot be as hard as we make it some days. Constantly remind us of our decision to follow him -- regardless. Guide us as we continually recommit to doing your will rather than ours. Help us not to be caught up in the spectacular and in self-glory. Make us humble wise servants, we pray in Jesus' name, Amen.
---


http://www.bobyoungresources.com/devotionals/01-mt7_making-right-choices.htm Last updated January 2019