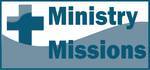 Matthew 5: Turning Things Upside Down
by Bob Young
[permission is given to reprint with credit noted]
Reading: Matthew 5
Text
1 Now when Jesus saw the crowds, he went up on a mountainside and sat down. His disciples came to him, 2 and he began to teach them. He said: 3 Blessed are the poor in spirit, for theirs is the kingdom of heaven. 4 Blessed are those who mourn, for they will be comforted. 5 Blessed are the meek, for they will inherit the earth. 6 Blessed are those who hunger and thirst for righteousness, for they will be filled. 7 Blessed are the merciful, for they will be shown mercy. 8 Blessed are the pure in heart, for they will see God. 9 Blessed are the peacemakers, for they will be called children of God. 10 Blessed are those who are persecuted because of righteousness, for theirs is the kingdom of heaven.
11 Blessed are you when people insult you, persecute you and falsely say all kinds of evil against you because of me. 12 Rejoice and be glad, because great is your reward in heaven, for in the same way they persecuted the prophets who were before you. (Matthew 5:1-12 NIV)
Reflecting and Thinking
Today's reading is the first chapter of the first Matthew discourse--the Sermon on the Mount (chapters 5-7). Jesus describes a different way of living. Life in the kingdom is different than normal life--values are changed, expectations are different, attitudes are altered. Blessings come from unexpected sources; what matters is seen in a new light. Misunderstandings are swept away. Jesus begins the process of turning things upside down in the Beatitudes, and continues throughout this chapter in six paragraphs that begin, "You have heard it said…but I tell you...." The fulfillment of God's purpose in our lives is not measured by technical legalities but by the kind of change that begins in the heart, changing our thinking, attitudes, and lives.
Do you find it easy or hard to read the Sermon on the Mount? Do you find it easy or hard to apply these teachings of Jesus? Take a few moments to reflect upon the "why" of your answers. One way to appreciate this teaching is to trace the occurrences of the concept "righteous" or "righteousness." What is Jesus saying about righteousness?
Prayer
Heavenly Father, we are overwhelmed by how unchanged our lives are on some days. We long for the power and strength to be light and salt and leaven. We want to make a difference even though we are worn out by the mere task of getting through the day and taking care of the little stuff of life. Instill in us a changed heart as we read and reflect upon your word. Touch us, remake us, mold us and change us, through Jesus we pray, Amen.
---


http://www.bobyoungresources.com/devotionals/01-mt5_upside-down.htm Last updated October 13, 2011