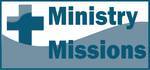 Matthew 2: A Different Kind of King
by Bob Young
[permission is given to reprint with credit noted]
Today's Bible Reading: Matthew 2
Selected Biblical Text
1 After Jesus was born in Bethlehem in Judea, during the time of King Herod, Magi from the east came to Jerusalem 2 and asked, "Where is the one who has been born king of the Jews? We saw his star when it rose and have come to worship him." 3 When King Herod heard this he was disturbed, and all Jerusalem with him. 4 When he had called together all the people's chief priests and teachers of the law, he asked them where the Messiah was to be born. 5 "In Bethlehem in Judea," they replied, "for this is what the prophet has written: 6 "'But you, Bethlehem, in the land of Judah, are by no means least among the rulers of Judah; for out of you will come a ruler who will shepherd my people Israel.'" (Matthew 2:1-6 NIV)
Reflecting and Thinking
Matthew's Gospel describes a "Servant King" who comes to fulfill God's promises and prophecy. The contrast between a "servant king" and a "power-driven political king" is clear in today's reading. Wise men come to worship the new king whose star has arisen in the East. They first go to the reigning political king who reigns by coercion and force, with intrigue and manipulation. Jesus comes as a different kind of king. He is a king who reigns in the hearts and lives of those who willingly accept him as king. His is a reign characterized by drawing people to him and by shepherding them with protection and care. He is a different kind of ruler. His entry into the world was planned by God (note the three parallel "fourteen generations" in the genealogy and the references to dreams in the first two chapters). God is at work already--and in Jesus He will do even greater things.
Think about the contrasts between Herod the King and Christ the King. How many contrasts can you identify based on this chapter? What would happen if Jesus were a coercive king? How would this advance (or damage) his kingdom? What aspects of Jesus' kingdom make you want to follow him as King? What aspects of Jesus' kingdom present the greatest challenges to would-be followers? Based on today's reading, why did the Jews fail to see Jesus as the promised Messiah?
Prayer
Dear Heavenly Father, we worship today the one you sent as King in the kingdom. We ascribe honor and glory and praise to him, because through him we are able to see and understand you. Help us be loyal subjects in the kingdom. Strengthen us as we devote ourselves to doing the will of the King, as we adopt his priorities as our priorities. Thank you for demonstrating your love and providing us an alternative way of living and interacting with others. Develop in us the heart of Jesus, we pray in his name, Amen.
---


http://www.bobyoungresources.com/devotionals/01-mt2_different-kind-of-king.htm Last updated January 2019