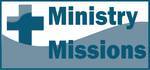 Matthew 26: Covenant Forgiveness and the Kingdom
by Bob Young
[permission is given to reprint with credit noted]
Today's Bible Reading: Matthew 26
Selected Biblical Text
20 When evening came, Jesus was reclining at the table with the Twelve. 21 And while they were eating, he said, "Truly I tell you, one of you will betray me." 22 They were very sad and began to say to him one after the other, "Surely you don't mean me, Lord?" 23 Jesus replied, "The one who has dipped his hand into the bowl with me will betray me. 24 The Son of Man will go just as it is written about him. But woe to that man who betrays the Son of Man! It would be better for him if he had not been born." 25 Then Judas, the one who would betray him, said, "Surely you don't mean me, Rabbi?" Jesus answered, "You have said so."
26 While they were eating, Jesus took bread, and when he had given thanks, he broke it and gave it to his disciples, saying, "Take and eat; this is my body." 27 Then he took a cup, and when he had given thanks, he gave it to them, saying, "Drink from it, all of you. 28 This is my blood of the covenant, which is poured out for many for the forgiveness of sins. 29 I tell you, I will not drink from this fruit of the vine from now on until that day when I drink it new with you in my Father's kingdom." (Matthew 26:20-29 NIV)
Reflecting and Thinking
Jesus the Messiah came to die -- this is Matthew's summary of the second half of Jesus' ministry. In his death and the shedding of his blood, Jesus established a covenant of forgiveness. The covenant, established by blood, is "for the forgiveness" of sins. This is an interesting phrase; its meaning has been much discussed. The same phrase appears in Acts 2:38 where some say it means "because of the forgiveness" of sins. The phrase occurs three other times in the New Testament (see Mark 1:4; Luke 3:3; 24:47). A reading of the other passages where the phrase occurs suggests that forgiveness is the result, not a preexisting condition. Certainly Jesus did not shed his blood because sins had already been forgiven.
The New Testament covenant, established by the shedding of Jesus' blood, is the basis of God's forgiveness of sins. This covenant and the sacrifice that established it were remembered weekly by the early church in the Lord's Supper. Only those in the covenant can experience covenant benefits. One can also describe this as the kingdom covenant, for it is the basis of Jesus' kingdom. Appropriating the saving blood of Jesus in our lives provides forgiveness; it also ushers us into the kingdom of the King.
To what extent have you previously connected forgiveness and the covenant in your study and thinking? In your previous Bible studies, have you connected forgiveness and Jesus' blood? Have you studied the connection between the covenant and the Lord's Supper in the early church? (In your study of the passages mentioned above including today's selected text, consider whether these teachings point toward a future forgiveness or a past forgiveness already accomplished.)
Prayer
Dear God, we are grateful today for forgiveness through the blood that Jesus shed in his death on the cross. We find the extent of his suffering on our behalf virtually incomprehensible. We hardly grasp it, even when we consider it deeply and soberly. Thank you for providing what we could not provide for ourselves. Thank you for loving us. We pray in Jesus' name, Amen.
---


http://www.bobyoungresources.com/devotionals/01-mt26_covenant-forgiveness.htm Last updated January 2019