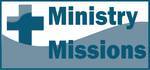 Matthew 21: The King is Coming
by Bob Young
[permission is given to reprint with credit noted]
Today's Bible Reading: Matthew 21
Selected Biblical Text
1 As they approached Jerusalem and came to Bethphage on the Mount of Olives, Jesus sent two disciples, 2 saying to them, "Go to the village ahead of you, and at once you will find a donkey tied there, with her colt by her. Untie them and bring them to me. 3 If anyone says anything to you, say that the Lord needs them, and he will send them right away." 4 This took place to fulfill what was spoken through the prophet: 5 "Say to Daughter Zion, 'See, your king comes to you, gentle and riding on a donkey, and on a colt, the foal of a donkey.'"
6 The disciples went and did as Jesus had instructed them. 7 They brought the donkey and the colt and placed their cloaks on them for Jesus to sit on. 8 A very large crowd spread their cloaks on the road, while others cut branches from the trees and spread them on the road. 9 The crowds that went ahead of him and those that followed shouted, "Hosanna to the Son of David! Blessed is he who comes in the name of the Lord! Hosanna in the highest heaven!"
10 When Jesus entered Jerusalem, the whole city was stirred and asked, "Who is this?" 11 The crowds answered, "This is Jesus, the prophet from Nazareth in Galilee." (Matthew 21:1-11 NIV)
Reflecting and Thinking
Another identity statement! The Triumphal Entry narrative declares that Jesus is the kingly fulfillment of Old Testament prophecy. King, prophet, Jesus. Prophet, priest, and king. This chapter is filled with narratives designed to support the claim of Jesus' identity. The final week has begun. The encounters with the Jewish leaders will intensify and eventually result in Jesus' death on the cross. Meanwhile, for a few moments today, relish the truth that Jesus is King.
Why did the Jewish leaders have so much trouble recognizing Jesus as King? Why do people today have trouble recognizing Jesus for who he is? What is an appropriate response for those of us today who want to recognize Jesus as king? How should we treat him? How can we honor our king?
Prayer
Heavenly Father, we praise you again today for the glory of creation, the merciful kindness of your sustaining hand, and the gracious gift of salvation you have given us through Jesus. We marvel at how he came as prophet, priest, and king, declaring truth, saving us and connecting us with God, guiding and shepherding us through life. We are grateful for the power of the gospel in our lives, and pray for that power to come to our world. We offer this praise and ask these things through Jesus' name, Amen.
---


http://www.bobyoungresources.com/devotionals/01-mt21_king-is-coming.htm Last updated January 2019