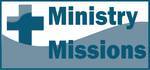 Matthew 20: What Will WE Get?
by Bob Young
[permission is given to reprint with credit noted]
Today's Bible Reading: Matthew 20
Selected Biblical Text
19:30 But many who are first will be last, and the many who are last will be first.
1 "For the kingdom of heaven is like a landowner who went out early in the morning to hire workers for his vineyard. 2 He agreed to pay them a denarius for the day and sent them into his vineyard. 3 "About nine in the morning he went out and saw others standing in the marketplace doing nothing. 4 He told them, 'You also go and work in my vineyard, and I will pay you whatever is right.' 5 So they went. "He went out again about noon and about three in the afternoon and did the same thing. 6 About five in the afternoon he went out and found still others standing around. He asked them, 'Why have you been standing here all day long doing nothing?' 7 "'Because no one has hired us,' they answered. "He said to them, 'You also go and work in my vineyard.' 8 "When evening came, the owner of the vineyard said to his foreman, 'Call the workers and pay them their wages, beginning with the last ones hired and going on to the first'....
13 "But he answered one of them, 'I am not being unfair to you, friend. Didn't you agree to work for a denarius? 14 Take your pay and go. I want to give the one who was hired last the same as I gave you. 15 Don't I have the right to do what I want with my own money? Or are you envious because I am generous?' 16 "So the last will be first, and the first will be last." (Matthew 19:30; 20:1-8, 13-16 NIV)
Reflecting and Thinking
Today's text begins and ends with the same affirmation: the first will be last and the last will be first. The parable of the workers in the vineyard is Jesus' expansion of his answer to Peter's question: what will we get? (19:27, see the Matthew 19 devotional study).
Peter says, "We have left all -- what will there be for us?" Jesus' response is that while they have left everything, they have left nothing. One cannot outgive God. There will be future abundance and position (19:30).
Another question arises: What about fairness? In today's reading, the landowner responds to the complaining workers by pointing out that he has done what he promised (20:13). The point is that God is generous to all, regardless of performance, ability or inability to perform.
Later in today's chapter, James and John reflect the same attitude: What will we get? Jesus responds: Do you really want what I am going to get? Their affirmative response belies their misunderstanding. Jesus is challenging their basic values. Jesus came to serve and to give his life (20:26-28). A differing set of values applies to kingdom work: Jesus calls many people (20:3-6); he pays "what is right" (20:4); he is generous but not "fair" (20:13-15); he is not "fair" becauses he errs on the side of giving too much rather than too little; he gives "his life as a ransom for many" (20:28). These values contradict many of the contemporary cultural values that Christians and churches tend to use in the work of God.
Chapters 19 and 20 contain several well-defined paragraphs. Think through and describe the connection between the stories of the rich young man, Peter's question, the parable of the workers, Jesus' prediction of his death, the request of James and John, and Jesus' affirmation of his purpose to serve rather than being served.
Prayer
Heavenly Father, help us see the world through fresh eyes. Help us follow Jesus for right reasons and not out of self-serving motives. Help us imitate Jesus as we seek to serve rather than to be served. In the name of the Christ who willingly sacrificed everything to serve as our ransom, Amen.
---


http://www.bobyoungresources.com/devotionals/01-mt20_what-will-we-get.htm Last updated January 2019