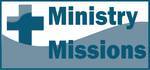 Matthew 18: The Kingdom Community
by Bob Young
[permission is given to reprint with credit noted]
Today's Bible Reading: Matthew 18
Selected Biblical Text
1 At that time the disciples came to Jesus and asked, "Who, then, is the greatest in the kingdom of heaven?" 2 He called a little child to him, and placed the child among them. 3 And he said: "Truly I tell you, unless you change and become like little children, you will never enter the kingdom of heaven. 4 Therefore, whoever takes the lowly position of this child is the greatest in the kingdom of heaven....
12 "What do you think? If a man owns a hundred sheep, and one of them wanders away, will he not leave the ninety-nine on the hills and go to look for the one that wandered off? 13 And if he finds it, truly I tell you, he is happier about that one sheep than about the ninety-nine that did not wander off. 14 In the same way your Father in heaven is not willing that any of these little ones should perish.
15 "If your brother or sister sins go and point out their fault, just between the two of you. If they listen to you, you have won them over. 16 But if they will not listen, take one or two others along, so that 'every matter may be established by the testimony of two or three witnesses.' 17 If they still refuse to listen, tell it to the church; and if they refuse to listen even to the church, treat them as you would a pagan or a tax collector....
21 Then Peter came to Jesus and asked, "Lord, how many times shall I forgive my brother or sister who sins against me? Up to seven times?" 22 Jesus answered, "I tell you, not seven times, but seventy-seven times?. (Matthew 18:1-4, 12-14, 15-17, 21-22 NIV)
Reflecting and Thinking
Life in the community of the kingdom is not lived by the same standards as life in the social settings of the world. Matthew 18 is the fourth of the Jesus' major discourses (teaching sections) in this gospel. It contains four related paragraphs. (The selected reading today includes the introductions to each of these paragraphs.) The kingdom community (1) measures greatness differently than the world, (2) cares for others sincerely and joyfully, (3) seeks meaningful, open fellowship and relationships, and (4) forgives more times than duty demands. The principles that govern the kingdom community avoid the kind of internal bickering and positioning that the question of the disciples reflects (verse 1).
On a scale of 1 to 10, how would you rate the fellowship in the kingdom community where you attend church? What factors cause you to give the assessment you give? To what extent did you consider Jesus' factors -- exalting the lowly, caring for all, transparent relationships, continual forgiveness? How could the modern church improve in its goal to be a genuine community of faith and a community of the Kingdom?
Prayer
Dear God, bind together your people in faith communities that help us toward faithfulness and Kingdom realities. Take away from us bickering and infighting. Teach us humility, compassion, transparency, and forgiveness. Help us reflect the nature of the Kingdom to the world about us by the way we live with one another in the Kingdom, we pray in Jesus' name, Amen.
---


http://www.bobyoungresources.com/devotionals/01-mt18_kingdom-community.htm Last updated January 2019