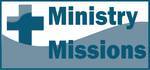 Matthew 16: From That Time On--Dying
by Bob Young
[permission is given to reprint with credit noted]
Reading: Matthew 16
Text
21 From that time on Jesus began to explain to his disciples that he must go to Jerusalem and suffer many things at the hands of the elders, the chief priests and the teachers of the law, and that he must be killed and on the third day be raised to life. 22 Peter took him aside and began to rebuke him. "Never, Lord!" he said. "This shall never happen to you!" 23 Jesus turned and said to Peter, "Get behind me, Satan! You are a stumbling block to me; you do not have in mind the concerns of God, but merely human concerns."
24 Then Jesus said to his disciples, "Whoever wants to be my disciple must deny themselves and take up their cross and follow me. 25 For whoever wants to save their life[f] will lose it, but whoever loses their life for me will find it. 26 What good will it be for someone to gain the whole world, yet forfeit their soul? Or what can anyone give in exchange for their soul? 27 For the Son of Man is going to come in his Father's glory with his angels, and then he will reward each person according to what they have done.
28 "Truly I tell you, some who are standing here will not taste death before they see the Son of Man coming in his kingdom." (Matthew 16:21-28 NIV)
Reflecting and Thinking
In today's text, the second part of Jesus' ministry is introduced. This part of Jesus' ministry is solidly built on the identity of Jesus as confessed by Peter: "the Christ, the Son of the living God" (16:16). Matthew summarizes the first part of Jesus' ministry as "teaching, preaching and healing" (4:23). In today's text, he summarizes the second part of Jesus' ministry as "suffering and dying." Because of our familiarity of the gospel, we may not realize how incredible was the idea that the Messiah could be victorious by dying. Jesus answers Peter's impetuous response with a significant contrast of the things of God versus the things of men. We too must ask where our focus is.
Not only will Jesus die, all who follow him are called also to die. It is in dying that we truly live. Life is found and saved by losing it; life is lost by seeking to save it by our standards and desires. Jesus' death will usher in the kingdom, even during the lifetime of some of those who were present and listening to the words of Jesus.
What are some of the "things of men" that Peter might have had in mind? What things of men do we today tend to focus on? What specific examples can you give of Christians or churches that consider human things more than the things of God? What does it mean for us to deny ourselves and take us crosses? In what ways are we called to die?
Prayer
Dear celestial Father, today we want to focus on spiritual things more than our own things. We do not totally understand the wisdom of your plan, but we willingly follow, committing ourselves to give our all as faithful followers of the King. Help us understand more clearly how we are called to deny self and take up our crosses. We pray in Jesus' name, Amen.
---


http://www.bobyoungresources.com/devotionals/01-mt16_dying.htm Last updated October 13, 2011