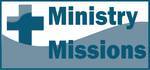 Matthew 11: Taking Up the Yoke of Jesus
by Bob Young
[permission is given to reprint with credit noted]
Reading: Matthew 11
Text
25 At that time Jesus said, "I praise you, Father, Lord of heaven and earth, because you have hidden these things from the wise and learned, and revealed them to little children. 26 Yes, Father, for this is what you were pleased to do. 27 All things have been committed to me by my Father. No one knows the Son except the Father, and no one knows the Father except the Son and those to whom the Son chooses to reveal him. 28 Come to me, all you who are weary and burdened, and I will give you rest. 29 Take my yoke upon you and learn from me, for I am gentle and humble in heart, and you will find rest for your souls. 30 For my yoke is easy and my burden is light." (Matthew 11:25-30 NIV)
Reflecting and Thinking
Rob Bell has popularized the idea that being a disciple of Christ in relation to Jesus' command to "take up my yoke" is to become a follower of the Teacher and take up his teaching. Bell says that a rabbi's interpretations and teachings were called his "yoke" and that to "take up his yoke" was to accept his teachings with the goal of becoming like the rabbi, learning and explaining his yoke to others. Whether this is accurate is much discussed and doubtful. Jewish teachers spoke of the "yoke" of the Torah and the yoke of the commandments, but no record exists of a Jewish teacher telling another person to "take up my yoke." Paul called the law a yoke of bondage.
The text suggests that many yokes are wearisome and burdensome, but that Jesus' yoke is different. The text also says that taking Jesus' yoke allows us to learn from him, become like him, and find rest in his easy yoke and light burden. The yoke allowed pulling a burden with less stress and strain, and a good yoke made the work easier. The most obvious application is that Jesus allows us to "pull" the burdens of life more effectively.
What aspects of life are most difficult for you personally? How does Jesus make these areas of life easier to bear? What aspects of Christianity are most difficult for you? How do you reconcile difficulties in the Christian life with Jesus' promise of an easier yoke and lighter burden? Does the text suggest that one of our problems may be that we have not yet clearly seen the things God is revealing through Jesus?
Prayer
Dear Father, we are grateful for your revelation and want above all else to seek and know your way. Strengthen us as we walk the Christian life and help us understand the easier yoke and lighter burden, not for our own benefit, but so that we can share the message of Jesus effectively in the world around us. Again we pray in Jesus' name, Amen.
---


http://www.bobyoungresources.com/devotionals/01-mt11_take-my-yoke.htm Last updated October 13, 2011