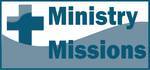 What Do You Seek?
A Sermon from John 6
by Bob Young
[permission is given to reprint with credit noted]
Introduction

John 6 is the set up for John 7-8.
Who "gets it"? What does that mean? What do you do when you don't get it?
What keeps us from getting it?

The Cast

Jesus
Then: Great crowd of people--Now: people, the world
Then: Jewish people-leaders--Now: religious leaders
Then: Twelve disciples, Philip and Andrew--Now: us

Verse 14: Wanting a physical king

The people saw signs, they were compassionately fed (another sign, surely this is the prophet)
But they did not understand, Jesus withdrew (sometimes Jesus leaves)
Did the apostles participate in this (Matthew 14:22)?

Verse 16: Needing a physical rescue

The Twelve, Jesus had not joined them, perhaps he had promised to
They did not understand, terrified, but when he is identified, they accept him (Mk. 6:50-52)

Verse 22: Seeking a physical meal

So the people seek him again, vv. 26-27
It is made clear again that they do not understand

Verse 41: Sensing a competitor

The Jewish leaders seek an argument; they have put spiritual realities in the physical realm
They do not understand, "from heaven?"

Verse 60: Seeing a new reality

The disciples, vv. 53-58 are the genesis of what?
They are called to participate, not merely to go through the rituals

Verse 68: Conclusion

Apostles don't understand. Where else could I go?