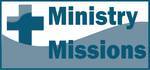 The Impact of the Pan-American Lectureship (PAL): Quito Revisited
by Bob Young
[permission is given to reprint with credit noted]
My assigned topic is to present the specific impact of the PAL in my own experience. I spoke at the PAL in Quito 12 years ago. It was a turning point in my own personal involvement in mission work. It was Jan's first trip out of the U.S. I am privileged to talk about why the PAL matters, and why missions matter. The obvious answer is, "because the world is lost without Jesus." But other accurate, valid answers can also be given. We could observe that the church needs the PAL, and also that you and I need the PAL. The impact is not only one of touching those outside of Christ; the impact is on us.
I opened my talk twelve years ago with this illustration: I feel like a mule going to the Kentucky Derby-the owner said that exposure to the good horses would do him good. The exposure to good horses did me good then. It still does.
In preparing for these thoughts, I have given some time to thinking about power. I am not helped much by the definitions; I see it better with illustrations. I am thinking about the power of...
small things
a decision, one little decision
friends and friendships-Bob and Ridglae Stephens
encouragement-Dan Coker, Howard Norton, Jim Frazier
a purpose, a goal, a vision
commitment
a group connected and committed
a story, a history

Deuteronomy retells the story
David in the Psalms again and again retells the story
1-2 Chronicles is the story retold
The Lord's Supper retells the story
Paul has a story and he retells it again and again (3 x in NT he recounts his conversion experience)
As a disclaimer, I want to say that I am not big on narrative preaching. I think preaching should do more than just tell stories. I do not consider myself a particularly good storyteller. But, that said, I am glad that in my conversations and emails with Jim, Howard, and Dan, they never asked me to preach. To me, that means I can tell stories.
The PAL keeps telling the story. Not just any story, but the story. Perhaps not all of the story, but specific aspects of the story that impact the work we are striving to do in Latin America and around the globe. Some may grow weary in telling and hearing the story. Some may not want to hear it again and again. Not every detail of the story is pretty. The story of Latin American missions is one of both successes and failures. The story is multi-faceted, it cannot really be told in all its glory, all its detail, in a short time. So every year we keep retelling parts of the story. We keep telling the story. PAL reminds us by retelling the story.
PAL has a story, 45 years strong, going back to the 1960s. PAL participants have a story, in fact 1000s of stories. QSOBS has a story. You have a story, I have a story. Every church represented has a story. The wonderful Christians we are among have a story.
We are here to tell the story, just a little part of the story. You are here to tell your story, I encourage you to share your story, share with those you do not know, share with new folks, we will all be interested in your story. I know that our stories often do not impress us, but they do impress others, they make an impression, they change lives.
I want you to tell you the story of our first experience as a couple in missions. We did not catch the vision of missions in the university. We caught a vision of evangelism, then of domestic missions, but foreign missions were somehow outside our view. If we had known then what we know now, who knows. [Illus: story of Jan getting lost. Go on, or turn back?]
I want to tell you the story of our visit to the Quechua Indians. Later this week, Bob and I are going to visit with these brothers again. We walked through the market, rings/jewelry off, (some had already been robbed in various ways during the week-pockets and purses slit). We went. What are we getting into? Well, you know everything has to be alright when you have someone like Bob Brown leading the pack. Surely he can handle whatever we come up against. I remember how much Ridglae enjoyed the time with the Quechua children--I still have many of the pictures with Ridglae in them.
Hearts touched, we went home and helped raise the funds for a building, Bob and Ridglae and Bob and Jan, more than I knew we could raise, but Bob said we could, and we did.
I had been to Central America a couple of times, but…we were in a storybook world, brand new world, never seen; eyes were opened, new world, new opportunities, new…. Just as Paul in the NT.
Our story is of meeting Bob Brown and Ava Conley--can you believe it, they both have a story. I found out they both had WV roots and brought them to OVU for lectureship and other speaking opportunities. I have fond memories of Bob sitting in our WV living room telling me that the reflexive in Spanish is really hard. [Illus: my Spanish was non-existent. Voy, vengo, veo. Going, coming, or seeing. But it eventually got better.]
We met Calvin and Linda Henry, and now we share together a story. You will probably find this unbelievable, but they have a story. They are a part of our story. In Quito in 1996, they were on their way to Baxter Institute. We saw them in coming years, 1997, 1999. By the time PAL was in El Salvador, they were inviting folks to come and help at Baxter, so we did, in 2000 we made our first feeble effort. Terrible! So we tried, and we were encouraged, and we committed to learn and grow and be used.
Our story includes Dan and Elise Coker. Dan and Elise have a story. I love Dan. Dan is one of my heroes, and he is probably, among all of my heroes, the one I least know, but I admire him. I got to know him much better in Bogota a few years ago. What an encourager. What insights. And his question to me, because he didn't know me either, would you like a little help? Would I? To sit at the feet of this man is a privilege, whether discussing the Bible or Spanish grammar and pronunciation. I am blessed because of the PAL. If nothing ever happened in my life that made any difference at all, I would be a better person for having attended PAL.
The story of 1996. When I was invited to speak on the PAL in 1995, I could not attend due to a previous speaking commitment at OVU. Then in 1996 I was invited again, I was humbly aware that a professor who has been one of my greatest shapers (Howard Norton) had his finger in that mix. I already knew that Howard and Jane have a story; he had told us some of those stories in graduate school classes.
We saw Quito North just after it opened. I saw the culmination of a story, a continuing story that did not stop 12 years ago, but continues.
The PAL has had continuing influence in our lives-we have sat at the feet of great unknowns, the least ones who are in reality the greatest in the kingdom. PAL is a best-kept secret, not because of lack of formal advertising, but because we who come and are blessed do not tell the story.
Our theme this year is "decisions that affect destiny." Some of the great preaching and liturgical guides suggest a NT passage for every OT passage, or vice versa. If I had to select a companion text from the NT to reflect the story I am telling, a story of decisions and destiny, I would select a NT passage about the doors that God opens.
Paul said he wanted to go one way but did not, he instead stayed in Troas. The stay in Troas delayed his coming to Corinth. The Corinthians were doubting his sincerity, his commitment to them, his love for them. But he explains that open doors demand immediate response. You can wait on an open door, for it may close.
The PAL was the beginning of God opening doors in my life. In retrospect, and maybe more accurately, I think it was the door that opened the door to seeing the doors. Sometimes we need a vision correction, and PAL can certainly do that.
Later we went Central America, then I took students to New Zealand, Guyana…list goes on and on. I have been an enthusiastic supporter of mission work ever since. It may not be totally fair to say that all of that happened because of PAL, but neither would it be fair to conclude that PAL had nothing to do with it.

Out of that little bit of history, I have three words of advice. They relate to PAL, they relate to the opportunities we have, they relate to the doors God opens.
Drink deeply. Look, learn, soak it up, marvel, and wonder. PAL will restore the wonder, restore the marvel of God's work in this world, and the marvel of our smallness and insignificance, and how God uses small and insignificant things to be powerful. The power of a decision, friendship, choices made, choices rejected.
Faith fearlessly. I could have said believe fearlessly, but I would have lost my alliteration. Besides, we do not know what that means. So I say it purposefully, faith fearlessly. We are surrounded by a great cloud of witnesses. Many who have attended and dreamed and planned at PALs past are not here, some aged, some gone to their reward, but all examples of those who practiced fearless faith. They are part of the hall of faith of modern day heroes, persevering, encouraging. They are our "balcony people."
Undertake the work of God unhesitatingly. I could have said respond, or answer, but I like undertake. It signifies adventure, and effort, endeavor, experiment, trial and error. Its opposites are laziness and neglect and inaction. [Illus: Lois Lockhart, graduate student, I like you and Jan. Why? There is a quality, an attitude. What is it, Lois? Put it into words. You live unhesitatingly.]

Perhaps we have been too ready to answer, too ready to undertake new things. Too moveable, too tossed. But this is the stabilizer and compass point in our life. When all of the doors have been opened and shut, when we have walked through some and rejected others, when the book is written, the story told, we want that our story will be the same as that of Paul, and by faith we believe it shall.
Acts 28:31: the last word of the last verse of the last chapter in Acts. The gospel spread "unhinderedly." Likely, that is the whole point of the book of Acts. God will give the results "unhinderedly".
Elie Wiesel, holocaust survivor, has a story, he tells the story again and again, so often and a story so old and from so long ago, perhaps it makes no difference, perhaps nothing is changed. He was asked, "Why do you keep telling the story?" He replied, "So I will not forget."

We keep telling the story at the PAL so WE will not forget. May God bless us with long memories and strong commitments as we drink deeply, faith fearlessly, and undertake unhesitatingly.
---


http://www.bobyoungresources.com/missions/2008-PAL_quito-revisited.htm Last updated March 25, 2011