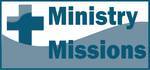 A Short Guide to Reading the Psalms Devotionally
by Bob Young
[permission is given to reprint with credit noted]
In 2013 I determined to compile a short guide to reading the psalms devotionally. The purpose of the guide is to provide the casual reader "reading helps" through a general awareness of paragraphs, stanzas, refrains, and similar reading helps. For each psalm, there is a brief introduction with comments designed to assist in reading the psalm with understanding, general observations about the construction of the psalm and its themes, and a prayer based on the psalm. The guide was designed with the general reader in mind. It is purposefully brief and is not intended to be a scholarly work.
In developing the guide, I relied (heavily at times) on the notes by Steh in the NIV Study Bible (2002). No other resources were used in the writing project, so that this work is primarily the result of my own personal study of the Psalms.
The following links lead to pages where one can find links to each of the psalms.
---


http://www.bobyoungresources.com/devotionals/ot-psalms_index.htm Last updated June 10, 2014