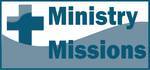 Improving Worship: "Thank you for Serving as a Director"
by Bob Young
[permission is given to reprint with credit noted]
I am continually amazed at the power of first impressions. A preacher stands before a congregation, a sea of people, some barely visible because they are directly behind someone else, others because they are on the back row. Yet some folks stand out and are noticed almost immediately. When a guest speaker visits a church, it doesn't take long to identify the active listeners-those who are obviously tuned in to almost every statement. On this Sunday, I was the visiting preacher. As I preached, I recognized this kind of responsiveness in a certain sister. She seemed glued to every word.
As I finished preaching, several things happened. First, there were responses to the invitation. There were statements to be read and prayers to be prayed. There was a young lady who desired to be baptized. In addition, a Day of Commitment service was planned as part of the worship assembly to welcome a new minister and his wife. The minister was scheduled to say a few words of greeting. Further, in this church there was customarily an elders' prayer before closing remarks.
I did what I typically do in preaching and ministry. I quickly organized the various elements in my mind so I could share with the participants and the audience what we would do in what order. I asked for the confession of faith so preparations for the baptism could proceed, decided to place the responses and prayer before the baptism, described to all the sequence of events, explained to visitors that they were welcome to stand with the congregation as we repeated a declaration of renewed commitment, and similarly organized the other elements after the baptism so the church would be prepared to greet a new sister in Christ.
After the service concluded, the sister I mentioned above stayed around until most of the folks had left. She obviously wanted to talk. Her comment was simple: I liked the way you provided direction. You told us what was going to happen, you kept us involved, and you made everyone comfortable. I said something about it being natural for me and how things should be done, and she quickly reminded me that it is not normal.
That conversation caused me to think about the importance of having a director for the public assemblies of the church-someone who keeps things organized and moving, someone able to deal with the interruptions and unplanned things that occur. A choral group cannot sing in unison and with shared purpose without a director. A band, orchestra, or symphony needs a director. Business organizations and academic institutions hire people they call directors. Directors are important in many areas of life. Have you considered how important it is to have a director for the worship assemblies of the church?
Think with me about some things that could come from effective directing.

Directing helps visitors feel comfortable. A director can extend a welcome, tell folks what to expect and what is expected, why things occur and what the actions signify, whether or not to participate, etc. Think of the questions visitors may have. Should I stand or not? Should I partake of the Lord's Supper? What does it mean? Am I expected to give? We who are present every Sunday may overlook how difficult it is to be a visitor for the first time.

Directing helps people listen to a sermon. A preacher who is willing to provide direction in the sermon can do a lot to help people listen and follow the sermon points.

Directing helps people participate more fully by anticipating the "plot" of the worship assembly or sermon. Effective directing can also be helpful in handling some mental objections in advance.

Directing keeps us "on task"-in the case of worship, good directions facilitate worship. In the case of the sermon, directing may keep both the preacher and the hearers "on task".

Why do many churches lack effective directors for the worship assembly? Perhaps they fail to see the need, or there is no one designated as responsible, or the church does not have those with the necessary skills, experience, and understandings. Effective directors know what they are doing; directors have a sense of where things are going, directors are comfortable in the role and carefully avoid distractions.

If you are a church leader, let me encourage you to consider how important it is for someone to provide direction as the church assembles for worship. The church family will be grateful, but perhaps of even greater importance, those who visit will be grateful, and comfortable, and more inclined to return.
---


http://www.bobyoungresources.com/articles/worship_serving-as-a-director.htm Last updated March 12, 2011