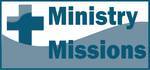 bits from bob....
Understanding God's Mission and Plan through God's Realities
by Bob Young
[permission is given to reprint with credit noted]
Four Factors
Several realities are a part of the human experience.
First, we live in a certain kind of world--unpredictable, at times tragic, and temporary. The nature of our world contributes to a certain kind of rootlessness, a function of the temporary nature of our world.
Second, against the backdrop of this world and through this created world, the nature of God is seen. Not all human beings see God in the natural revelation of his creation, but God reveals himself and becomes visible in the created realm. God's revelation of himself suggests to us escape from rootlessness and meaninglessness.
Third, considering the nature of our world and the nature of the God who is revealed in this world, we are called to consider the nature of humanity. Who are we? What are we like? We can see the reflection of God's image and the possibility of bearing fruit. We also see the reality of life in this world and our separation from God. We can wonder what it would be like if "we were in the Father and the Father in us".
Fourth, this separation from God because of sin tells us something about the nature of Satan and evil. We see the reality of evil.
God reveals the reality of divinity in three aspects

In the Father and the Old Testament revelation, we find the reality of broken relationship and the promised possibility of restored relationship and personal encounter. We find definitions of truth, what is true and what is not true. And we find the possibility of powerful strength and help for those whom God calls as his own people (Isaiah 50).

In Christ, we find the wonderful news that while it is the common experience of human beings to be sinners; we do not have to remain as sinners separated from God. We find the way back through the church, the body of Christ. We learn the value of shared experiences, and hopefully learn also that the purpose of the church is not to make us happy.

In the Holy Spirit, we see God's presence in the world, even in the midst of suffering, whether physical or emotional. We learn also the fact that God through his people ministers where Satan attacks.

Conclusion

God's people participate with Christ in his mission as he offers himself to others through us

We slander God by wanting to work for him without knowing him

We are enabled to reflect his glory and to become his communication (2 Cor. 3). As Jesus is God's message to the world, so we become God's message. We have a message because we are the message. We are both message and messengers.

We reflect his glory because we have no glory of our own beyond that which he has given us as "image of God" people. We call attention to his glory. We do not give him glory (glorify does not mean "make glorious" but to acknowledge). We reflect his glory. Is it possible that we add to his glory?

Our challenge is not unlike what God wanted from Old Testament Israel: Micah 6:8, "What does he require of us except to love mercy, do justice, and walk humbly with God and man?"
---


http://www.bobyoungresources.com/articles/facing-reality.htm Last updated September 20, 2011