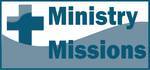 bits from bob....
Doing What We Hoped to Do
by Bob Young
[permission is given to reprint with credit noted]
The dream is not new to us. It has been our dream for a long time--more than 35 years. In fact, it is a fairly old dream when measured in terms of the length of the typical life--to preach the gospel without burdening churches, ministries, or missions. After only a few years in ministry, we had already seen the need again and again. We traveled to plant and encourage small, struggling congregations. We saw the places where no minister would go. We saw the immense possibilities in the mission fields of the northern U.S. and in Canada. We saw a world without Jesus--mission fields in every part of the world. Seeing these needs, we said to one another, "Wouldn't it be wonderful if one day we could help the countless smaller churches and mission efforts that most need attention in ministry and missions without having to have a paycheck?"
Recently someone asked us, "What does it mean that you are retired?" We explained that we are no longer serving in a full-time ministry role; we are no longer receiving a paycheck. The questioner followed up, "Well, I didn't think you could ever retire!" We heard a similar comment at the 2010 Pan-American Lectureship in Tegucigalpa, "I didn't think you would ever retire!"
We confess. It is true! We do not anticipate slowing down much in the near future. Our "retirement" is not a sitting down and quitting. It is not a time for self-indulgence. We prefer the term "reinvestment." We are reinventing our lives. In one sense, we will do "what we want to do," but in another sense we will always be asking, "What does God want us to do?" What doors is he opening? What opportunities is God presenting to us?
I can tell after only a few months that it is wonderfully freeing to do what we are doing because we want to do it. Ministers struggle to distinguish faith and job. How does one separate responsibility to and love for God from responsibility to job when they are so closely intertwined? How does one measure faithfulness when one "has to" be present?
As we begin a new stage in life's journey, we remember the churches, friends, and Christian organizations that have helped us on our way to this point. Our early ministry included several two-year ministry stints as we found our ministry legs. Then we spent twenty-five years in three churches, plus another dozen years in Christian higher education. Along the way we have encountered countless friends and encouragers. Today is not possible without yesterday and those who were part of our yesterday we remember with gratitude. Today is the power for tomorrow. Our yesterdays are remembered fondly--times of growing, times of getting ready, times of building foundations. Today is a delight. Tomorrow is in God's hands. Pray for us as we are doing what we have dreamed of doing. Pray for us as we do what God places before us.
---


http://www.bobyoungresources.com/articles/doing-what-we-hoped-to-do.htm Last updated November 15, 2010.