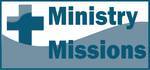 The Mountain of the Lord
A Sermon based on Isaiah 2:1-5
by Bob Young
[permission is given to reprint with credit noted]
Introduction
Isaiah describes the mountain of the higher, universal kingdom--Mt. Zion.
This is integral to the message of restoration in Isaiah. Despite the problems, restoration is possible, but one must come to the mountain. In Isaiah, the mountain of the Lord is described in various ways.
11:9, mountain of knowledge
27:13, mountain of worship
56:7, mountain of acceptance
57:13, mountain of protection
65:25, mountain of blessing
60:3-5, mountain of glory, light, dawn, radiance, joy
Conclusion
All people will flow to this mountain.
This is the prophecy of the Lord.
The mountain of the Lord represents the higher, universal kingdom.
---


http://www.bobyoungresources.com/sermons/ot_isa-2_mountain-of-the-lord.htm Last updated November 26, 2010.