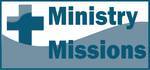 bits from bob....
How many times could this story be repeated?
posted by Bob Young
[permission is given to reprint with credit noted]
[I want to begin by saying this is not my story. It is a story that was told to me by a person who wishes to remain anonymous. I have shared thoughts, and sometimes specific wordings, in telling a story every Christian needs to hear again and again. (For a similar story from my own personal experience, see my December 2008 Mission Newsletter.)]
Once upon a time, a U.S. church became involved in a medical mission project. The project included a church planting which was supported with regular visits by medical brigades. A Christian who was involved on a mission trip which included a medical component met a girl who was waiting to see the doctor. This girl was sitting alone, last in line. She appeared sad, she was certainly alone. The Christian sat down beside her and began to talk to her, finding out that she had come to that area looking for work. The Christian spoke highly of the local church, invited her to church, and then introduced her to the local minister and another brother.
Three days later, with the mission group still on site, the girl came to church with her Bible in hand. She was accompanied by two other girls, both of them relatives, a teenage girl and a younger child. The Christian made certain to speak to her, telling her what an encouragement and blessing her presence was. The medical campaign ended, the medical workers and the mission team went home. But the story doesn't end there.
The young girl began attending all of the meetings of the church. She studied the Bible. As she had accepted the invitation to come to church, she accepted the invitation of Jesus to be baptized, and three weeks after that first contact, she was baptized into Christ for the remission of her sins.
The Christian wrote me, "I am struck by the simplicity of extending care and concern, an invitation, and follow up. It causes me to wonder how many opportunities we miss to express our concern for another person and the results from doing so."
You and I know that not all will respond as this young girl did. But the Christian also wrote me these words, "…honestly, she was the only one I sat to talk with that day in the busy task of assisting with our clinic activities; or maybe I just didn't take the time. It causes me to wonder how many would respond in a similar situation to a similar invitation."
What if several times each day church members simply and sincerely asked others, "How are you doing?" What if we listened, offered invitations, and became a church where people genuinely care. We have no way of knowing how many would respond, and we have no way of knowing, if there isn't an obvious immediate response, what "seed" would be planted to grow in its own time.
In conclusion, I share the last sentence of the account I received from the Christian who was involved, "There is no doubt the blessing I received."
---


http://www.bobyoungresources.com/missions/how-often-could-story-be-repeated.htm Last updated December 17, 2010.