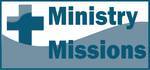 Communion Thought: The Best is Yet to Be
by Bob Young
[permission is given to reprint with credit noted]
We assemble to partake of the bread and to drink the fruit of the vine. We do this because of what Jesus taught his disciples just prior to his death. We do it because Jesus participates in the feast in his kingdom. We do this because the early church did it. We do this because the Bible speaks of it. A favorite passage concerning the communion or Lord's Supper is 1 Cor. 11:23ff. From a practical viewpoint, we participate in this communion feast to remember, to be strengthened, to connect with one another, to declare our faith, and to anticipate his coming. We remember his death; we demonstrate his life. We anticipate the time our living Lord will return. The church celebrates in the phrase, "until he comes."
The Parable of the Fork
A woman was on her death bed; she spoke to her family and minister and asked that she be buried with a fork in her hand. They asked her why, and she recounted the background of her idea, something she had thought about from the time she was a little girl. The family honored her wish, and when people went to the funeral home and viewed the body, they noticed the fork in her hand.
The minister saved any reference to the fork until the end of the funeral service. Then he observed that many were probably wondering about the fork. The woman had told her family this story: "When I was a little girl, they sometimes said as the meal was finished and the dishes were being cleared, 'Keep your fork.' I liked those times, because when they said, 'Keep your fork,' I knew something better was coming. I want to 'keep my fork' because I know something better is coming."
Paul wrote to the Corinthians to say that the Supper is a declaration of the Lord's death "until he comes." Indeed, the Supper looks forward to the time Jesus returns to claim us and take us to him eternally. The Supper looks forward to something better. You won't need a fork to eat at the Table this morning, but I want you to remember--"keep your fork." Something better is coming.
---


http://www.bobyoungresources.com/articles/communion-meditation_best-yet-to-be.htm Last updated October 23, 2010.