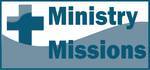 bits from bob....
Reflections: Making a Difference
by Bob Young
[permission is given to reprint with credit noted]
In 2008, I posted an article in which Stan Granberg listed some of the things he had observed as he traveled across the country. He pointed out some "bright spots" among churches of Christ. This article updates those items and also expands and adds to them, based on my own observations. I am encouraged by what I see in the church in many places as I travel across the U.S. and in foreign nations. We are not satisfied; we are trying to make a difference. I hope these six observations will encourage and challenge you as you serve in the kingdom.
We are not happy with the world as it is. We genuinely want to make a difference; we want to take the gospel to our world. I recently presented a leadership seminar for a local church. In the devotional preceding the seminar, one of the elders prayed, "Lord, help us to turn our community upside down for Jesus." It is true that in many places we are struggling with effective evangelism. It is true that the growth of the church has slowed. But the church in most places has not lost sight of the challenge of evangelism and missions-we are just struggling with how to do it.
We are not happy with ourselves as we are. We see our warts. More and more we understand that we are a fellowship of the broken, learning to minister in our world through our weakness more than our strength. In the past, our strong "set apart" exclusivity has not only separated us from other believers (one another), it has often separated us from the world God intends us to serve. To be salt and light among God's lost people and to have the opportunity to be heard, we are learning to balance our identity in Christ and our presence in the world. This recognition raises the level of compassion in the pew and transforms lives for service to God's world.
We recognize God's call to distinctiveness. We are not complacent. We are not satisfied with the status quo. Our commitment to make a difference is solidly grounded in our heritage of individual faith. We insist on individual responsibility for answering the call of God. At its best, this faith heritage helps us live out God's will in the midst of the opposite values in the surrounding culture. This view of the kingdom of God calls us to separation from the world and to involvement with the world.
We have a strong commitment to the word of God. We believe what the Bible says has to matter. Our fellowship is blessed by a deep desire to obey, rooted in a trust in God's Word. When this desire to obey is based on relationship with and knowing God, we do well; when this desire to obey is interpreted legalistically, misidentified with knowledge of the Word and disconnected from relationship with a personal God, we lapse into law-keeping that makes us brittle and harsh.
We are trying to discard past arrogance and pride without buying into tolerance of "whoever whatever whenever however". If our spirit of debate and insistence on correctness in the past left us in one ditch, as we correct course we are sincerely striving to avoid the other ditch. The correction cannot be blind acceptance of all others and no concern for God's teaching. If we have been too quick to critique and find fault in others, the corrective is not in avoiding any evaluations. The church in many places is trying to walk the delicate line that avoids the extremes of self-righteousness and soft-righteousness, seeking God's fullness in his promises, power, and presence.
We are learning and growing. We are a committed people-committed to attendance, worship, and fellowship. We are more likely than most to be present when the church assemblies. In many places, we are seeking meaningful change while avoiding "tweaking" for the mere sake of change. We are learning generosity. We are more and more willing to sacrifice resources to accomplish God's purpose in this world. Giving without expecting any benefit from the gift is a good definition of generous giving. We are willing to attempt things different, and in many places we are learning and growing through a renewed commitment to sharing, small groups, fresh Bible study, support groups, benevolence, and community service. We are learning together how to minister within our churches, reaching out from our churches, calling one another to God's mission, and seeking to bring God's presence among God's lost people.
---


http://www.bobyoungresources.com/observations_making-a-difference.htm Last updated October 23, 2010.