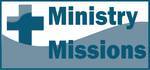 Economy Continues to Impact Giving
edited and posted by Bob Young
[permission is given to reprint with credit noted]
According to research conducted during the closing months of 2010, the economy continues to have an impact on charitable giving. The research, conducted by Harris Interactive, reveals a mixed message. While some negative influences and attitudes continue to be present, most of the U.S. population wants to participate in charitable giving, and economic progress is encouraging that participation. In brief summary: While Americans continue to tighten their financial belts, they also find ways to give.
Nearly seven in 10 adults (69%) say they will spend less money on holiday presents this year than last. In 2009, only 57% said they would be spending less.
Forty-eight percent of Americans are still willing to donate their time and money to causes they believe in.
Thirty-one percent say they will give smaller amounts to charities this year.
Nineteen percent say they will make donations to fewer organizations.
Thirty-nine percent say they have not changed their charitable behavior as a result of the current state of the economy.
About half (51%) say they are now more likely to give a charitable gift as a holiday present.
Seventy-one percent say they plan to increase their giving once the economy improves.
These results suggest continuing caution among non-profits that depend heavily on charitable contributions, but also provide some cause for confidence moving forward. Churches may feel reasonably confident in increasing budgets over recent annual average giving. Christian mission works may be able to tap some of that continuing generosity, but will have to provide meaningful reasons for giving, based on the belt-tightening and inward-focus that churches have gone through over the last couple of years.
[You can access the article from Harris Interactive at the following link:Harris Interactive.]
---


http://www.bobyoungresources.com/articles/giving-update-outlook.htm Last updated December 17, 2010.