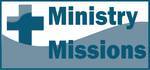 bits from bob....
Encouragement: Keeping On Keeping On
by Bob Young
[permission is given to reprint with credit noted]
Phil Sanders published several items under the title, "Some Encouraging News" [The Search Light, Oct 2009]. I found encouragement in his article and have added several other encouraging observations in the list below.
Flavil Yeakley, Jr. says about churches of Christ that, (1) we are the twelfth largest religious group in America; (2) we are the sixth fastest growing church in America; (3) we are fourth in the nation in total number of congregations; (4) we are fifth in the nation in number of counties in which there is a congregation; (5) we are first in the nation in distribution of congregations; and (6) we are first in the nation in weekly attendance of adherents. In fact, 76% of our adherents attend regularly, much higher than most mainline religious groups.
While some congregations are graying, many of our churches are filled with children and young adults. Churches of Christ have a larger percentage of young adults than the national average. According to a Pew survey, we rank #3 among religious groups having the most adults aged 18-29.
According to one Barna survey, churches of Christ were first in the percentage of members who contributed to the church.
Some in the Christian religious world speak with admiration of our lack of divisions. We may see ourselves as divided, but we have maintained a level of fellowship and recognition of one another that is astounding to some in other religious groups.
In a cultural context that challenges the objective truth of the Bible, we have maintained a strong commitment to the authoritative word of God. A church leader from another group observed, "You in the churches of Christ have reminded us continually that what the Bible says has to matter."
Almost without exception, the churches I visit are interested in and committed to evangelism and missions. I believe that we may have more congregations financially involved in mission work than at any time in the past.
---


http://www.bobyoungresources.com/encouragement_keeping-on.htm Last updated October 23, 2010.