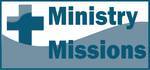 bits from bob....
A Dream for the Church
by Bob Young
[permission is given to reprint with credit noted]
I love the church. I believe God loves the church. He loved the church enough to purchase it with the blood of Jesus. The church is God's eternal plan for making his wisdom known. When the church is what it can be by God's power, there is nothing like the church in our world.
We must recapture God's purpose for the church and make it our dream. The best days of the church are not in the past. God's power will propel the church into the future if the church opens its heart to God's mission and message. We must escape the staleness and stagnation that leads to boredom, and find the freshness and vitality of meaningful, abundant spiritual life.
The answers to our deepest questions and deepest needs are in the Bible. Here are some fundamentals.
The church must quit focusing on itself and focus on Christ. It is not about us. The message of the church is not the church. The message of the church is Christ. Preach Jesus. Preach Christ and him crucified. Jesus is the power; Jesus is the magnet; Jesus is the Savior.
We must become authentic community. In most places we do not want to be a sect and we do not intend to be a sect, but we look like a sect with our unique rites and rituals and language and vocabulary. Others are not comfortable among us. We are not united, but what divides us is not central to the Christian faith. We have lost community at the edges, on the periphery.
We must find meaningful relationships and be changed by who we know more than what we know. Christianity is not about rules; Christianity is about relationships.
We must relearn communication. We may need to enroll in Communication 101 again. We are trying to "dump the whole load" on those who do not care and are not interested. We must study how interest develops. We must communicate in images, relationships, stories, and not mere facts.
We must redefine the church as participation, equipping, serving, ministry, and involvement. I find my place at the church when I am doing something, not when others are doing something for me. Churches that cater to members to make them happy will not be here in the future.
Will you join me in regular prayer for the church?
---


http://www.bobyoungresources.com/articles/dream-for-church.htm Last updated November 15, 2010.